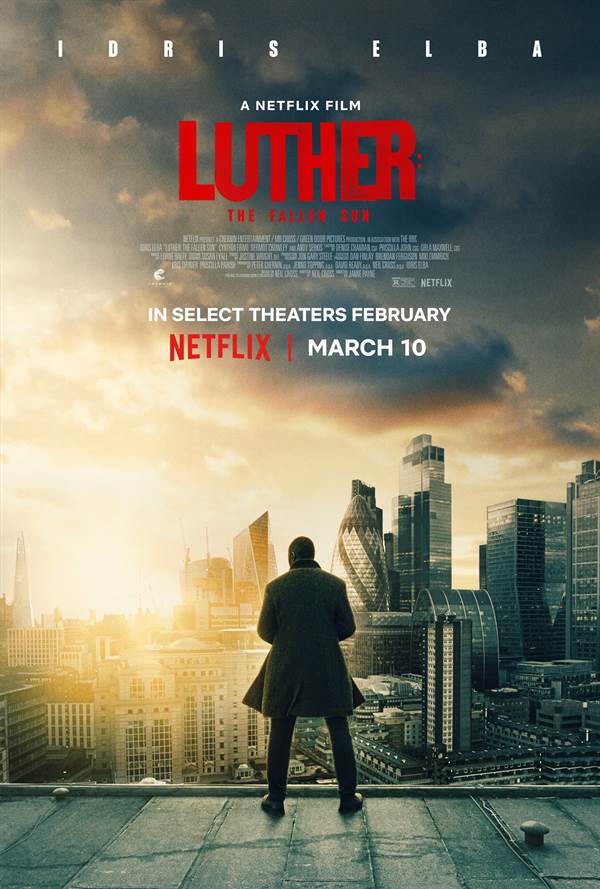 Back in 2010 BBC One ran a six episode series called Luther. Starring Idris Elba (Thor: Ragnarok) as Detective Chief Inspector John Luther, the story follows him as he pursues and obsesses over a serial killer. After five series spread over nine years, Netflix is bringing the character to the big screen on February 24, 2023 with LUTHER: THE FALLEN SUN.
Netflix, in conjunction with FlickDirect, would like to offer some individuals access to an advanced screening of LUTHER: THE FALLEN SUN on Tuesday, February 21, 2023 at 7:30pm at AMC Sunset Place before it begins streaming on Netflix on March 10th.
In order to download an electronic pass to the screening, go to the following link:
Link: https://gofobo.com/bbZAl95700
Code: bbZAl95700
Be sure to download one of our movie apps to be alerted the minute NEW links go live!
In Luther: The Fallen Sun - an epic continuation of the award-winning television saga reimagined for film - a gruesome serial killer is terrorizing London while brilliant but disgraced detective John Luther (Idris Elba) sits behind bars. Haunted by his failure to capture the cyber psychopath who now taunts him, Luther decides to break out of prison to finish the job by any means necessary. The film also stars Cynthia Erivo, Andy Serkis and Dermot Crowley, who returns as Martin Schenk.
RATED: R
NO PURCHASE NECESSARY. Limit one pass per household. Must be 17 years of age or older to redeem passes. Employees of all promotional partners and their agencies are not eligible. Void where prohibited.