Entertainment News Archive
Entertainment News Before 6/3/2019

Supergirl Moving to CW for Second Season
Good news for all you "Supergirl" fans out there - the show has been renewed for a second season.The announcement was made that the series, which aired its first season on CBS, will now be heading over to the CW. The first season averaged a 2.5 rating i...

Dylan O'Brien In Talks to Play Lead in American Assassin
Dylan O'Brien, who starred in the The Maze Runner films, is currently in negotiations to play the lead role, Mitch Rapp, in the upcoming film American Assassin. The film is the adaptation of the bestselling novel series by Vince Flynn. Mitch Rapp carries out covert...

Phil Tippett Brings The World One Step Closer To Playing Star ...
Every Star Wars fan knows the scene in A New Hope where C-3PO implores R2-D2 "to let the Wookie win" at a game of Holochess aboard the Millennium Falcon. The game itself, with holographic monsters moving strategically across a circular chessboard, captured the imag...

Alden Ehrenreich Chosen as the Next Han Solo
Alden Ehrenreich, who recently starred in Hail, Caesar!, has been chosen to play Han Solo in Lucasfilm's yet-untitled Star Wars spinoff movie. Reports are that the actor beat out others including Miles Teller, Ansel Elgort, Taron Egerton, and Scott Eastwood. Last year,...

Craft Sequel in the Works
"The Craft", which starred Neve Campbell and was released in 1996, will be getting a sequel. The film, which also starred Fairuza Balk, Robin Tunney and Rachel True, focused on the story of four young girls who were into witchcraft and eventually wound up getting i...

Star Wars' Greedo Speaks About Infamous Han Solo Shootout
Paul Blake, who played Greedo in Star Wars, recently appeared in a documentary titled Elstree 1976, and commented about the infamous scene between Greedo and Han Solo.In the Special Edition re-release of the first film, the plays out with Greedo firing the first shot at Han...

Seth Grahame-Smith Steps Down As Flash Director
It has been announced that Seth Grahame-Smith will be leaving "The Flash" due to creative differences with Warner Bros.The "Pride & Prejudice & Zombies" and "Abraham Lincoln: Vampire Hunter" writer would have made his feature directorial...

20th Century Fox to Sit This Year's Comic-Con Out
20th Century Fox has reportedly decided that they will not be attending this year's Comic-Con in San Diego. According to sources, the studio has cited concerns over leaked footage for their reason to skip the convention, which is held in July.Last year, director Da...

Alicia Vikander Cast as Lara Croft
The role of Lara Croft was cast today for the upcoming reboot of the Tomb Raider franchise. Alicia Vikander will be playing the young Lara Croft in her first adventure. There were a few notable contenders for the role including Daisy Ridley, Cara Delevigne, Emilia...

Fourth Iron Man Could Be a Possibility
Looks like we may see another standalone "Iron Man" film. Robert Downey, Jr. was recently on ABC's Nightline and commented that he felt he could play Tony Stark once more. No one could blame him, given the immense popularity of the franchise, as wel...
SPONSORED LINKS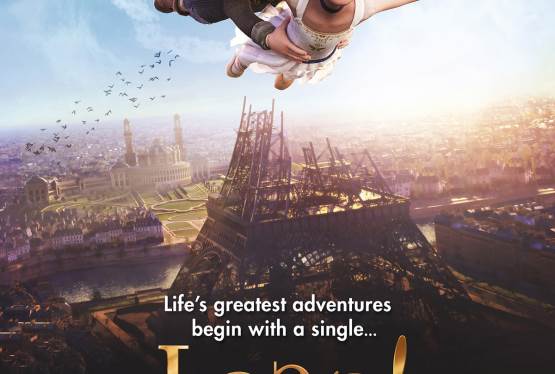 Leap!
WAS: $14.99
NOW: $12.99