RBG (2018)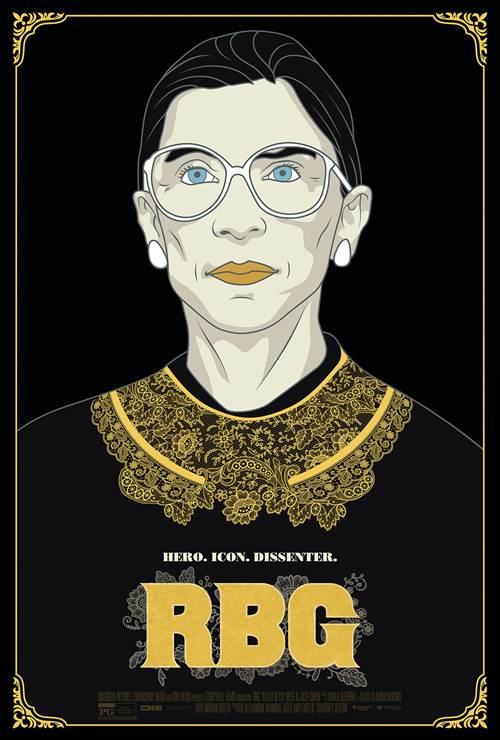 Share this:
| | |
| --- | --- |
| Director: | |
| Cast: | |
| Released: | Friday, May 4, 2018 |
| Length: | 96 minutes |
| Studio: | Magnolia Pictures |
| Genre: | Documentary |
| Rating: | Some material may not be suitable for children. |
Synopsis
At the age of 84, U.S. Supreme Court Justice Ruth Bader Ginsburg has developed a breathtaking legal legacy while becoming an unexpected pop culture icon. But without a definitive Ginsburg biography, the unique personal journey of this diminutive, quiet warrior's rise to the nation's highest court has been largely unknown, even to some of her biggest fans - until now. RBG is a revelatory documentary exploring Ginsburg 's exceptional life and career from Betsy West and Julie Cohen, and co-produced by Storyville Films and CNN Films.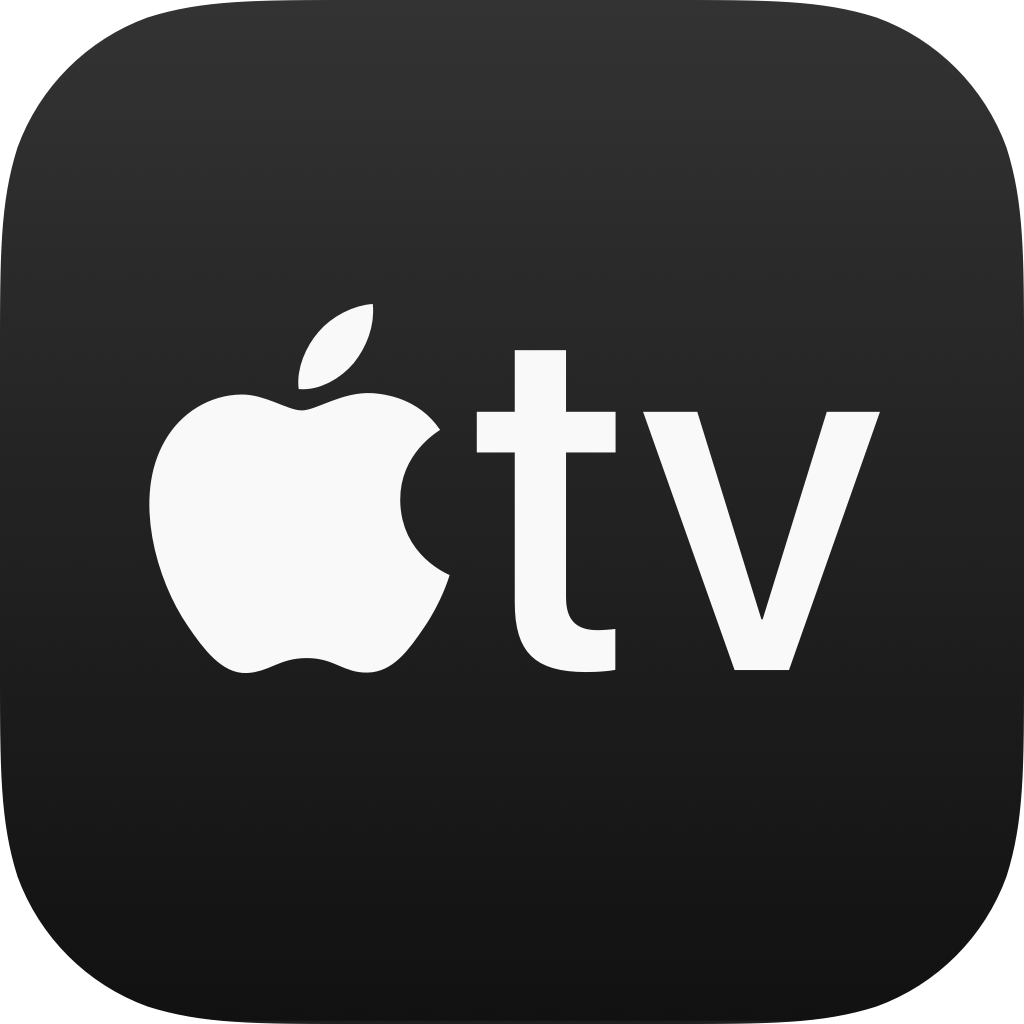 Download RBG in Digital HD/4K from the iTunes store.
RBG images are © Magnolia Pictures. All Rights Reserved.


Focus Features and Magnolia Pictures to Re-Release On the basis ...
9/23/2020 3:46 PM EDT
Focus Featured has announced that they will be re-releasing "On the Basis of Sex" and "RBG" in celebration of the life of Supreme Court Justice Ruth Bader Ginsburg. She passed away on September 18.The film will both be available this coming Friday in theaters, alongside the films' availability via on-demand platforms.  Both film companies will be donating their net proceeds from the films' theatri...
More>>
RBG Theatrical Review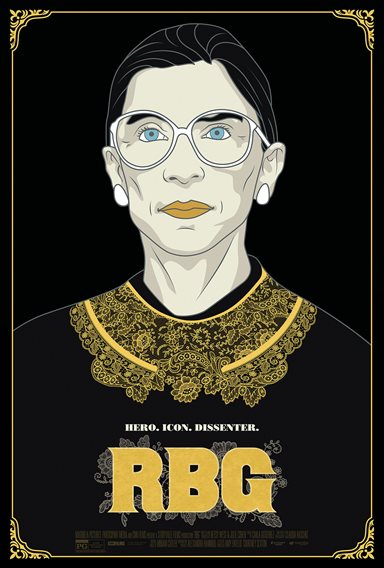 RBG may sound like a company name or an abbreviation for a drug. However, it is, in fact, the initials for one of the most influential women in the United States. Associate Justice of the Supreme Court, Ruth Bader Ginsberg is pretty much a household name in this country who made a name for herself as a champion of gender equality issues. She is known as a fair yet liberal Judge and a no-nonsense individual. Physically she is a petite woman who, at the age of 85, shows no sign of slowing down. Her love of the law is well known only second to her love of her family.
Joan Ruth Bader was born to an immigrant father and a second generation American mother in 1933 and grew up in Brooklyn, NY. In 1954 she married her husband Martin whom she meets while they were both students at Cornell University and in 1956 she enrolled at Harvard Law School. She was one of nine women in a field of approximately 500 male students. While there she made the Harvard Law Review until she followed her husband to New York and transferred to Columbia Law School. She graduated from law school in 1959 and tied for first in her class.
Being an accomplished and learned student didn't seem to make a difference for Ruth though because, despite recommendations from classmates and professors, she was unable to find a law firm to employ her due to her gender. After becoming a Professor at Rutgers Law School she co-founded the Women's Rights Project at the American Civil Liberties Union in 1972 and became the ACLU's general counsel a year later. That same year she argued her first case in front of the Supreme Court and over the next three years argued another five. Almost 20 years later she was appointed to the Court where she has presided ever since.
RBG is a documentary that touches on a number of Ginsberg's accomplishments throughout her career but is really an introspective look at the Woman behind the robe. Told through interviews with not only Ginsberg herself but family and friends as well, it is informative, interesting and heartwarming. It also discusses her landmark cases and her personal ideology. It humanizes the famous Justice and shows a side of her many may never have seen before. It is a beautiful love story as well, chronicling her courtship and marriage to Martin before his death. Their relationship would make ben the best of us jealous as theirs was a love based on a deep-rooted respect for each other as well as a simple case of "opposites attract".
There are loving moments as her granddaughter (who recently graduated from law school herself) discusses her "bubbe" (a Yiddish word for grandmother) as the two sit at Ginsberg's dining room table together. The film also shows her exercising with "her longtime trainer and discusses her almost inhuman work ethic as well as her "odd couple friendship with the late Justice Anthony Scalia whom she formed a bond with despite their opposing political ideologies. It even mentions her love of opera, her sense of humor as she watches a Saturday Night Live skit mocking her, the loving devotion form her fans and young women who admire and look up to her and a New York Times bestselling book about her entitle the Notorious RBG.
All of these moments are captured in this film and create a well-rounded picture of the woman who has helped shape gender equality law in the US since the seventies. The movie, directed by Julie Cohen (The Sturgeon Queens) and Betsy West (The Lavender Scare) is well cut and flows seamlessly from old footage to recent interviews.
If you know little about this short in stature judicial powerhouse I suggest you spend the almost hour and forty minutes of the documentary learning who she is personally and professionally. You will be all the better for it and you definitely won't be disappointed.
Grade: A-
For more reviews please visit our film/television review section.
SPONSORED LINKS