Theatrical, 4K UHD, Digital HD, and Blu-ray Reviews
Reviews By Paul Kates
Here at FlickDirect, our goal is to provide up-to-date reviews on theatrical, home entertainment, and television series. Check out the reviews of upcoming films or programming, and even our take on the classsics.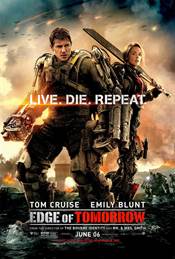 Edge Of Tomorrow
Paul Kates |
Jun 04, 2014
With its imaginative, well-paced story and visual effects, as well as the best performance Tom Cruise has given in recent years, Edge of Tomorrow will not leave you disappointed. |
Full Review...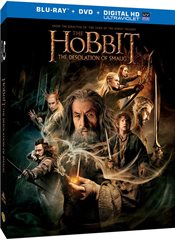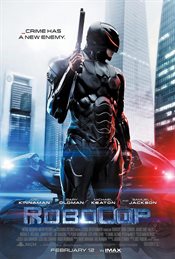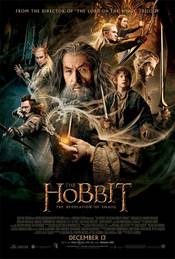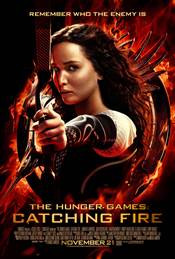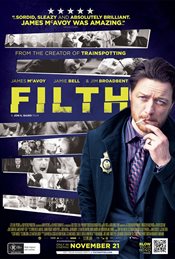 Filth
Paul Kates |
Oct 08, 2013
If ever there was a film aptly named it has to be Filth, director Jon S. Baird's adaptation of the novel by Irving Welsh.The film starts with Bruce Robinson (James McAvoy, Trance, X-Men: First Class),... |
Full Review...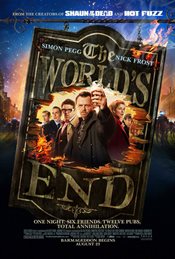 The World's End
Paul Kates |
Aug 23, 2013
After the successes of last decade's Shaun of the Dead and Hot Fuzz, director Edgar Wright treats us to one last flavour in his hilarious "Cornetto" trilogy,The World's End, w... |
Full Review...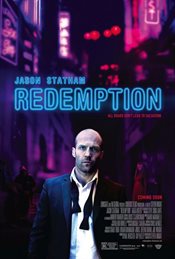 Redemption
Paul Kates |
Jul 30, 2013
Director Steven Knight's Redemption (Hummingbird in the UK) sees Jason Statham in the lead role of Joey Jones. Jones is a former Royal Marine commando who, on a tour in Afghanistan, too... |
Full Review...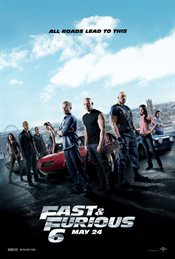 Fast & Furious 6
Paul Kates |
May 23, 2013
There are not that many franchises that can boast six or more feature films to their name, but that landmark has just been set for the hugely popular high octane movies Fast and Furious series. Starti... |
Full Review...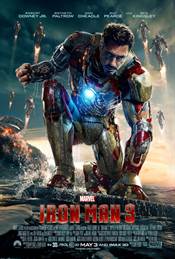 Iron Man 3
Paul Kates |
May 01, 2013
Mega-wealthy playboy philanthropist Tony Stark makes a welcome return to the big screen, for the third and possibly final Iron Man movie to star Robert Downey Jr. This movie kicks off the second phase... |
Full Review...