Movie Reviews, Digital HD Reviews, and Streaming Reviews
Here at FlickDirect, our goal is to provide up-to-date reviews on theatrical, home entertainment, and television series. Check out the reviews of upcoming films or programming, and even our take on the classsics.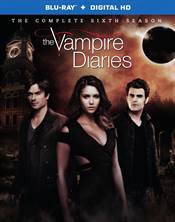 The Vampire Diaries Season 6

(Allison Hazlett-Rose) 9/3/2015 1:58 PM EST
The Vampire Diaries Season 6 maybe the saddest and bloodiest one so far. From other worldly prisons, to a new witch/vampire hybrid, the supernatural dimension went into overdrive this year. Fans said goodbye to four main characters and several new ones that didn't make it through the season. And, we've met Salvatore's relative... Read More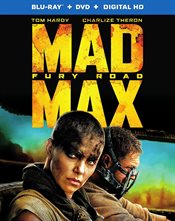 Mad Max: Fury Road

(Allison Hazlett-Rose) 8/31/2015 4:16 PM EST
When Mad Max: Fury Road came out in theaters this past summer, it got rave reviews from critics and audiences. It also became a social commentary for a pro women agenda. It led to numerous discussions, which I'm sure almost any major film wants. I'm just not sure it deserved some of the hype it received. As it makes its way ... Read More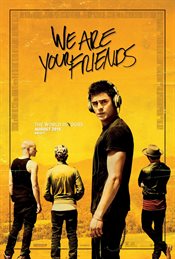 We Are Your Friends

(Allison Hazlett-Rose) 8/26/2015 4:07 PM EST
Zac Efron (Neighbors) seems to gravitate towards movies that incorporate music. From singing and dancing in his earlier roles, to his latest film We Are Your Friends, Efron has a connection that will most likely follow him and pop up from time to time throughout his career. As Cole Carter, a DJ trying to make it in the LA scen... Read More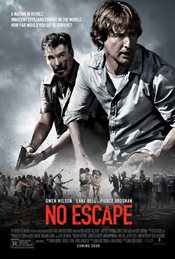 No Escape

(Nathan M Rose) 8/25/2015 4:09 PM EST
After an extremely stale box office last week, with no films entering the market to overthrow Straight Out of Compton from the number one spot, now comes box office hopeful, No Escape. With it's real-to-life thrills and action that will have audiences holding tightly to their seats as they are taken on a wild and intense ride thr... Read More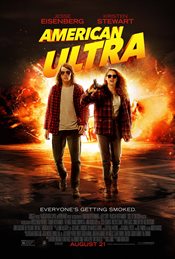 American Ultra

(Allison Hazlett-Rose) 8/20/2015 4:35 PM EST
Take Clerks, Mission: Impossible, and Point of No Return and mix them all together in a bowl. Dump the mix into rolling papers and you've made yourself a movie called American Ultra. Coming to theaters August 21, 2015, it is a mish-mosh of other good films trying to be played off as an original idea, but not succeedi... Read More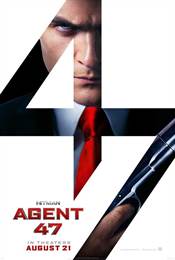 Hitman: Agent 47

(Nathan M Rose) 8/20/2015 4:08 PM EST
Creating a film based on a video game property is a tough sell to audiences. In fact, there have been very few films that financially have accomplished this. Now, this August, 20th Century Fox tries yet again to translate the video game franchise Hitman to the silver screen with Hitman: Agent 47.If you aren't familiar with the Hitman property or Ag... Read More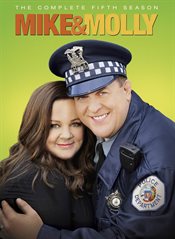 Mike & Molly: Season 5

(Allison Hazlett-Rose) 8/18/2015 11:38 AM EST
Mike and Molly will be starting their sixth season this fall on CBS, so you better brush up on what happened before it comes back to television. The season five DVD heads to stores Tuesday, August 18, 2015 in order to help you do that. Starring Melissa McCarthy (Bridesmaids, Spy) as Molly Flynn and Billy Gardell (My Name is Ea... Read More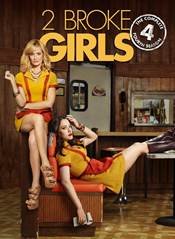 2 Broke Girls: The Complete Fourth Season

(Allison Hazlett-Rose) 8/14/2015 10:01 AM EST
2 Broke Girls: The Complete Fourth Season is out now on DVD. Why should you spend your well-earned dollars buying it? Simply put, it's fun, albeit sophomoric, humor. Plus, it's always nice to see people with less money than you have.For those who have never seen the show, it centers on Max Black (Kat Dennings, Th... Read More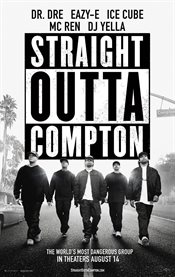 Straight Outta Compton

(Allison Hazlett-Rose) 8/13/2015 11:20 AM EST
The streets of Compton were a hard place to grow up in the 1980s. Guns, gangs, drugs and violence were prevalent, and a young black man was lucky just to stay alive, let alone not go to jail. However, the Compton of the 80's also produced some of the best innovators of rap music in the industry. Straight Outta Compton is the story o... Read More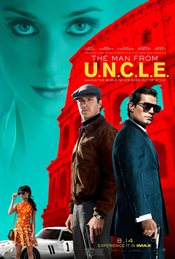 Man From U.N.C.L.E.

(Nathan M Rose) 8/13/2015 10:26 AM EST
The film industry is full of cycles. Every couple of years, a new genre takes over the industry's slate of film releases. One can easily argue that, lately, it has been the superhero/comic book genre. However, another one has slowly crept into the mix in 2015; the spy film.This year has already seen Kingsman: The Secret Service, Mission: Imposs... Read More