Movie Reviews, Digital HD Reviews, and Television Reviews
Here at FlickDirect, our goal is to provide up-to-date reviews on theatrical, home entertainment, and television series. Check out the scoop on upcoming films or programming, and even our take on the classsics from our critics and Roten Tomoatoes Approved,
Allison Rose
.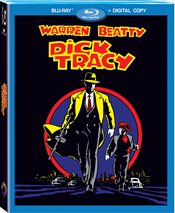 Dick Tracy

(Chris Rebholz) 12/17/2012 9:27 AM EST
Warren Beatty's Dick Tracy is the bright, cheerful cousin to Tim Burton's Batman. When Tracy was released the year after Burton's film, it felt something like a repeat. (It didn't help that Danny Elfman scored both pictures.) But now, after over two decades of tortured heroes in dark films inspired by comics and graphic novels, Trac... Read More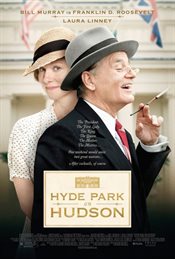 Hyde Park on Hudson

(John Delia) 12/13/2012 4:45 PM EST
Our longest serving President has a heyday in Hyde Park on Hudson, an interesting look at Franklin Delano Roosevelt's affairs while in office. The historical, humorous and intriguing story puts our 32nd President in a rather awkward situation derived from an excerpt of the diary of his cousin Daisy. A questionable motive for the piece of entertainm... Read More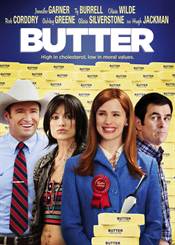 Butter

(Chris Rebholz) 12/12/2012 10:32 AM EST
There was tremendous potential for "Butter" to throw a spotlight on the rigors of butter sculpting competitions, drinking in the varied characters that populate this odd hobby while taking note of the exceptional skill required to turn slabs of dairy into art. Instead, "Butter" goes for a swipe of irreverence, poking fun with Mi... Read More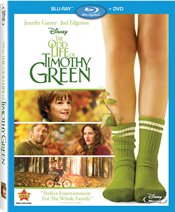 The Odd Life of Timothy Green

(Chris Rebholz) 12/12/2012 9:06 AM EST
"The Odd Life of Timothy Green" forces an enormous amount of whimsy down the throat of its audience in the early moments of the picture, though it doesn't take very long to develop a taste for the sweet stuff. Heartfelt and genuinely magical, this Disney release is perfect for the family, touching on themes of parenthood for adults, while... Read More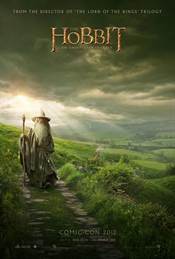 The Hobbit: An Unexpected Journey

(Paul Kates) 12/11/2012 9:48 AM EST
"In a hole in the ground there lived a Hobbit." That's how J.R.R.Tolkien introduced us to his first novel set within the realms of Middle Earth -- short, sharp, to the point.. It's a pity then, that in his film adaptation of the same novel, Peter Jackson did not think along such lines.An Unexpected Journey Begins on your iPhone wi... Read More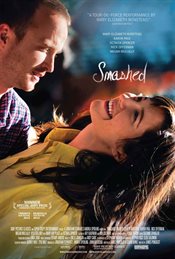 Smashed

(John Delia) 12/5/2012 11:51 AM EST
Nicely acted the film Smashed takes you on a journey of alcoholism and denial. The movie does a good job of opening windows into the humiliating, demeaning and dire consequences of addiction to alcohol. While not a Days of Wine and Roses, the film does make good grades as an educational tool. The movie centers on a young married co... Read More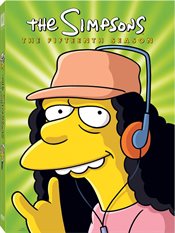 Simpsons: Season 15

(John Delia) 12/4/2012 9:35 AM EST
Whenever I think of the Simpsons, Homer flashes in my mind with those pop-eyes, pot belly and 12 o'clock shadow and most often with a dysfunctional grin. He hasn't changed much over the years and with the Simpsons Fifteenth Season just released, you can expect more of the fun loving guy that's the brunt of the comedy. You get a lot for your do... Read More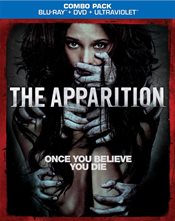 The Apparition

(Chris Rebholz) 12/3/2012 10:47 AM EST
"The Apparition" contains less story than a Twilight film. In fact, the trailer on the Blu-ray for "The Apparition" is actually more of a movie than "The Apparition." A wildly incoherent effort that spends most of its running time avoiding its own plot, "The Apparition" is one of those major studio releases t... Read More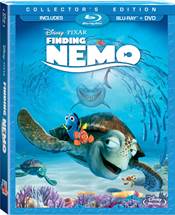 Finding Nemo

(Chris Rebholz) 12/3/2012 10:05 AM EST
Cars is typically labeled Pixar's most divisive film, but it's actually Finding Nemo that draws the widest and most passionate range of responses. Still, the years have indeed been kinder to the film's surprisingly viable animation than its beached-whale script and, beloved or no, Finding Nemo isn't the ultimate Pixar experience it ... Read More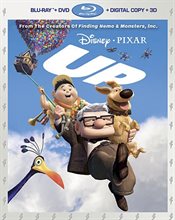 Up 3D

(John Delia) 12/3/2012 9:52 AM EST
The long list of PIXAR films being released in 3D now includes Oscar winner UP a family favorite that touches the heart and tickles the funny bone. Released in a 5-Disc box set, the package includes a Blu-ray 3D, Blu-ray Discs (2), DVD and Digital Copy just in time for Holiday giving. If you already have a 3D set-up or have interest in ... Read More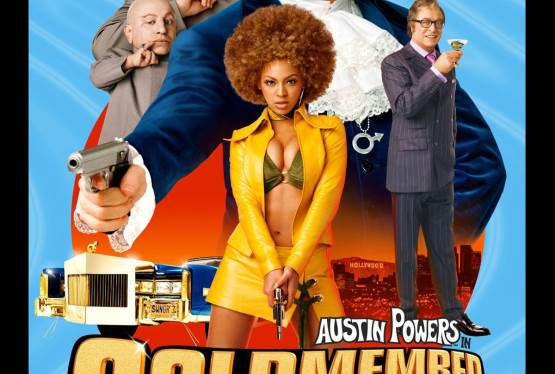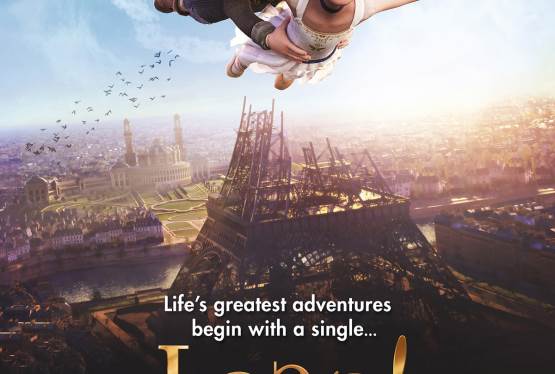 Leap!
WAS: $14.99
NOW: $12.99