Film and Television Reviews
Here at FlickDirect, our goal is to provide up-to-date reviews on theatrical, home entertainment, and television series. Check out the scoop on upcoming films or programming, and even our take on the classics.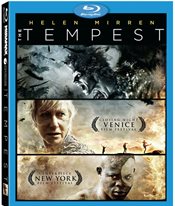 The Tempest

(Chris Rebholz) 09/20/2011 8:45 AM EDT
There are few who would debate that William Shakespeare is one of the most prolific writers in history. His works have been adapted and poured over for generations; always finding new audiences to rediscover his deep and elegant writing style. Once film was invented it was only natural to bring his works to the silver screen. It was in the mid 1990... Read More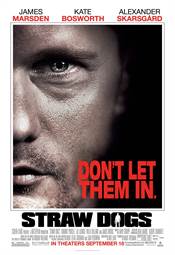 Straw Dogs

(John Delia) 09/15/2011 1:50 PM EDT
Here's a remake that actually makes for better entertainment. It's called Straw Dogs and the cunning little tale takes you into the dark side of a dysfunctional town and renders fear. I was very much blown away by the film from its mellow beginning to a buildup of concern and a final turn of events that made me shudder. If y... Read More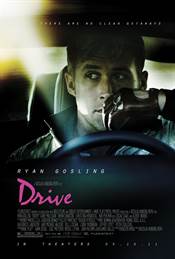 Drive

(John Delia) 09/15/2011 10:19 AM EDT
Just to make sure that the trailer for Drive doesn't give you the wrong idea, NO, this is not a Jason Statham movie in the vein of the adrenaline pumping Transporter series. Ryan Gosling holds his own in this rough surrealistic drama that inserts all the thrills shown in the preview and more. If you like looking into the mind of a tough... Read More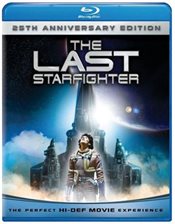 The Last Starfighter

(Chris Rebholz) 09/14/2011 4:06 PM EDT
"Greetings Starfighter, You have been recruited by the Star League to defend the frontier against Xur and the Kodan Armada." These words are etched into the brains of many an adult and possibly the children of those adults. Back in the early 1980's everyone was looking to jump onto the next big science fiction adventure tale and along... Read More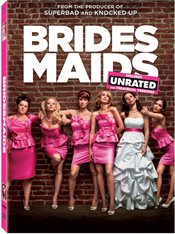 Bridesmaids

(Chris Rebholz) 09/13/2011 8:26 AM EDT
When the Hangover came out it set a new bar for the type of high level raunchy comedy that audience's love to watch, and naturally afterwards many films attempted to re-create that same energy but failed to do so. It is difficult to say why that is, but what matters is that this past summer we were treated to a new comedy featuring a cast of women ... Read More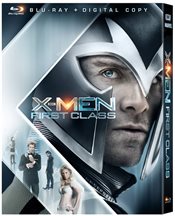 X-Men: First Class

(Chris Rebholz) 09/10/2011 11:48 AM EDT
When looking back at the birth of the comic book movie genre there are a few that stand out. As time passes the films have gotten better, given the popularity of the genre and Hollywood's willingness to jump on anything popular it is not surprising to see so many titles get their shot on the big screen. The first X-men film, directed by Bryan Singe... Read More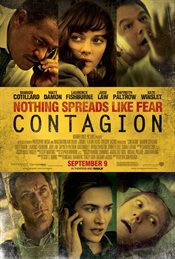 Contagion

(Nathan M Rose) 09/08/2011 8:33 AM EDT
Throughout human history, there have been a few Pandemics that have plagued mankind. There was the Black Plague, the Spanish Flu, SARS, and Bird Flu to name a few; but what happens when the next Pandemic hits. How far and quickly will it spread with our global economy? Warner Bros along with Director, Steven Soderbergh (Traffic, Oceans ... Read More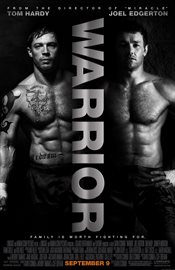 Warrior

(Stephen Compall) 09/08/2011 6:43 AM EDT
I watched befuddled, backtracking Paddy Conlon (Nick Nolte, 48 Hrs, Mother Night) working desperately, unselfconsciously to insinuate himself back into his son's life. As he stood on son Brendan's (Joel Edgerton, Star Wars Episode III, Legend of the Guardians) lawn, I decided that he was pathetic and degenerate, even gloriously so. Of cours... Read More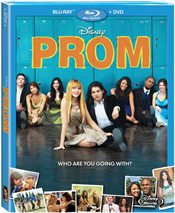 Prom

(Roger Longenbach) 08/30/2011 8:24 AM EDT
The latest entry from Walt Disney Studios in an effort to grab the tween/teenage market is coming out on Blu-ray/DVD combo pack on August 30. Prom is about exactly that. A prom at an ordinary high school. Similar to the idea behind "Love Actually", where you have an event, and then you learn the stories behind everyone, ... Read More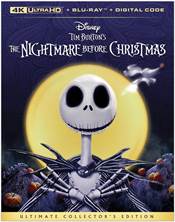 The Nightmare Before Christmas (Three-Disc Combo: Blu-ray 3D /...

(Roger Longenbach) 08/29/2011 6:53 PM EDT
Coming out on Blu-ray 3D combo pack is a rerelease of the 2008 Blu-ray edition of The Nightmare Before Christmas, with the addition of the 3D version that was created in 2006 for theatrical release. The Nightmare Before Christmas is Tim Burton's iconic stop-motion animated feature, with an original story and his unique artistic vision. Ja... Read More


SPONSORED STORIES