Movie Reviews, Digital HD Reviews, and Television Reviews
Reviews By John Delia
Here at FlickDirect, our goal is to provide up-to-date reviews on theatrical, home entertainment, and television series. Check out the scoop on upcoming films or programming, and even our take on the classsics from our critics and Roten Tomoatoes Approved,
Allison Rose
.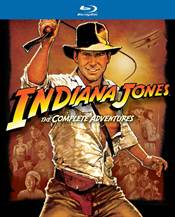 Indiana Jones: The Complete Adventures

(John Delia) 9/18/2012 4:33 PM EDT
It's time to see one of the best movie franchises of all time in your own living room. Now on Blu-ray in a box set, the Indiana Jones series can be seen in all their adventurous glory, and in crystal clear High Definition perfect for home viewing. If you missed them when they were released in a theater or feel it's time to revis... Read More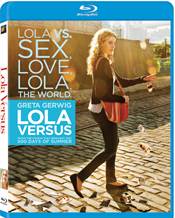 Lola Versus

(John Delia) 9/18/2012 9:19 AM EDT
Get your lady friends over for a night to remember, crack open libations and show the film Lola Versus now on Blu-ray. Whether they are single, married or in a relationship this film spins a tale that should delight women and create a lot of sleepover conversation. The film centers on Lola (Greta Gerwig) who within a few weeks of h... Read More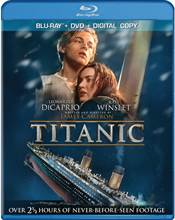 Titanic

(John Delia) 9/14/2012 1:22 AM EDT
One of my most beloved romance movies Titanic has come to video in a Blu-ray, DVD combo pack with all the bells and whistles for your complete home entertainment enjoyment. Available in High Definition for the first time, this romantic adventure gives an extraordinary presentation on your Blu-ray player. Whether you missed it at the movies when it ... Read More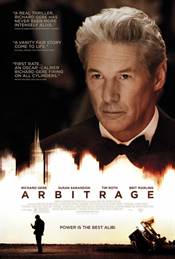 Arbitrage

(John Delia) 9/13/2012 2:17 PM EDT
Packed with intrigue and very tense moments, Arbitrage makes its way into movie theaters this weekend. You may have seen similar stories as the Arbitrage script certainly isn't the most original plot that's come to the big screen. But, the performances, directing and cinematography make the film a nice piece of entertainment. If you haven't had you... Read More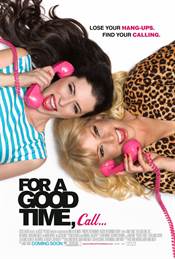 For a Good Time, Call ...

(John Delia) 9/13/2012 11:39 AM EDT
Using sexuality in a comedy has stimulated a wave of movie making but has it gone too far? Using every expletive possible from today's amoral vocabulary For a Good Time, Call… opens in theaters with an attempt to titillate and shock audiences. Well it does the latter for sure, but for the most part it's the ladies who are taking ... Read More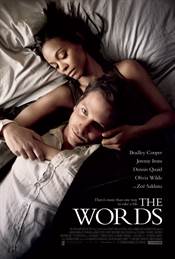 The Words

(John Delia) 9/7/2012 8:52 AM EDT
Compelling and complex the film The Words reaches for a drama loving audience that will enjoy a touching romance intertwined with an engrossing story. The film has excellent performances by the whole cast and directors Brian Klugman and Lee Sternthal work through the intricate script providing very good entertainment. The film finds Rory... Read More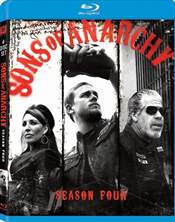 Sons of Anarchy Season Four

(John Delia) 9/4/2012 10:07 AM EDT
Taking off fast, Season Four of Sons of Anarchy keeps up the drama where it left off in this ruthless tale of motorcycles, power and fast money. I am a fan of this series that features fine acting, a high powered storyline, good direction and on Blu-ray excellent High Definition Television. Recently released on both Blu-ray and DVD you get al... Read More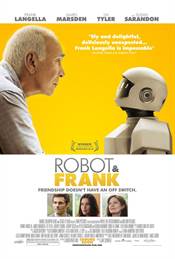 Robot and Frank

(John Delia) 8/31/2012 9:47 AM EDT
Even though Robot & Frank has some rough edges to smooth out, the film does produce a sweet bond between man and machine. Finding this little gem at your local theater would be an opportunity to see some excellent acting with a cute little quirky storyline. A retired cat burglar and jewel thief, Frank (Frank Langella) has been challe... Read More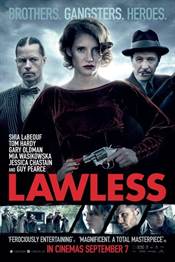 Lawless

(John Delia) 8/28/2012 4:15 PM EDT
Totally out of control, the Bondurant brothers were a part of history that could only have been called Lawless. The movie that opens today builds on the almost true story of bootleggers in Virginia from a recollection by Matt Bondurant, the grandson of one of the three main characters. Lawless 'shines' in all departments inclu... Read More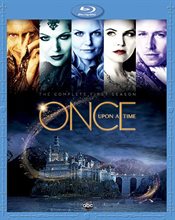 Once Upon a Time: The Complete First Season

(John Delia) 8/28/2012 11:55 AM EDT
One of the best series this year in my estimation Once Upon a Time: the Complete First Season has been released on Blu-ray in a box set. This fairytale has all the frills of a theatrical release including some nice special effects, commendable acting and a very good storyline. Intriguing, creative and exciting after the first few episodes it's addi... Read More


Today's iTunes Digital HD Deals