Movie Reviews, Digital HD Reviews, and Television Reviews
Reviews By Chris Rebholz
Here at FlickDirect, our goal is to provide up-to-date reviews on theatrical, home entertainment, and television series. Check out the scoop on upcoming films or programming, and even our take on the classsics from our critics and Rotten Tomatoes Approved,
Allison Rose
.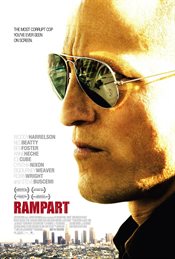 Rampart

(Chris Rebholz) 2/13/2012 9:11 AM EDT
Every so often, there is a movie that is lifted up from an otherwise mediocre state by a piece of acting that's so on-the-spot it makes the rest of the film's faults insignificant, and lifts the it up from the pit of mediocrity into the realm of the fantastic that you're certain to see glowing reviews from the four corners of the world any minu... Read More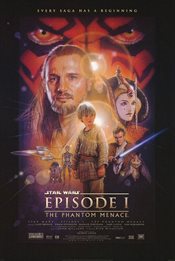 Star Wars: Episode I - The Phantom Menance 3D

(Chris Rebholz) 2/11/2012 9:38 PM EDT
There is nary a person alive today who hasn't heard of Star Wars or seen the influence it has had on culture. So to explain it to you seems unnecessary but for the sake of this article let's do so. Star Wars follows a group of resistance fighters who are trying to topple the regime of an evil emperor, at the same time a young farm boy eager to make... Read More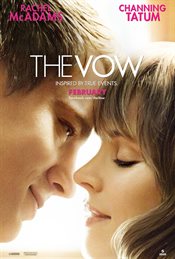 The Vow

(Chris Rebholz) 2/10/2012 9:11 AM EDT
Very few men will admit this, but we do have a romantic side. When it comes to cinema there are few films that men will lower themselves to watch because they are just too "girlie" for their tastes, unless there is an over abundance of fart jokes and nudity. However if a film is handled tastefully with well thought out characters most men... Read More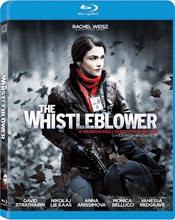 The Whistleblower

(Chris Rebholz) 1/25/2012 9:27 AM EDT
The Whistleblower is a film whose first act is such a mishmash of re-hashed scenes and clunky exposition that it's a little surprising how engaged we are by its end. It stars Rachel Weisz, which is reason enough to see it, and it is (we are told in the opening title) "inspired by actual events," which is reason enough to hesitate. But... Read More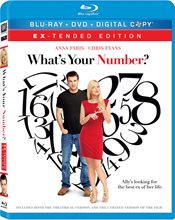 What's Your Number?

(Chris Rebholz) 1/25/2012 9:15 AM EDT
With films like Bridesmaid, an interesting new sub-genre may have emerged thanks to its success. We now may see more movies aimed at women who come with more of an edge when it comes to frank language and visuals. For far too long, "chick flicks" have avoided having any sort of blue material, but there's a change on the horizon, as ev... Read More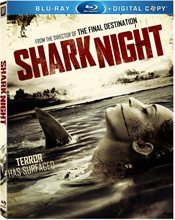 Shark Night 3D

(Chris Rebholz) 1/16/2012 8:07 PM EDT
Over the past 2 1/2 years or so there have been two "B-movie" installations to hit theaters, the first was Piranha 3D and most recently Shark Night 3D. The former turned out to be an enjoyable, mercilessly gory romp, retaining ideal exploitation instincts and a marvelous sense of humor. The latest fish-based horror offering is "Shark... Read More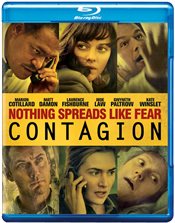 Contagion

(Chris Rebholz) 1/2/2012 8:15 PM EDT
Contagion, the latest from director Steven Soderbergh, really got under this reviewer's skin, and quite frankly that's what makes it such fun.Contagion is a lithe procedural that follows a deadly virus from patient zero through to epidemic and then containment. The whole chain of germs starts with Gwyneth Paltrow in Hong Kong and spreads out from t... Read More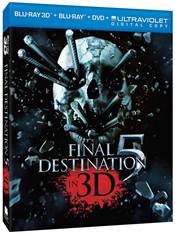 Final Destination 5

(Chris Rebholz) 1/2/2012 8:11 PM EDT
The Final Destination movies are the closest we've gotten to those classic 80's horror film franchises. Where else can you find a group of movies that continue on without really advancing the film's main themes and ideas? The only reason the Final Destination movies exist is to showcase spectacularly gruesome demises of characters that neve... Read More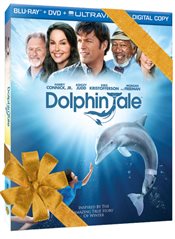 Dolphin Tale

(Chris Rebholz) 12/21/2011 8:38 AM EDT
Dolphin Tale presents a staggering compilation of various cinematic clichés so transparent a kid could see through them. For a while, the film is so blandly average in said clichés that it nearly passes by as a simple bore. Then the third act kicks in and the onslaught becomes so incessant that by the end, it wouldn't be surprising if... Read More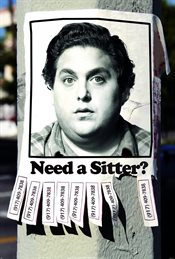 The Sitter

(Chris Rebholz) 12/11/2011 5:20 PM EDT
Noah, the nobody's fool played by Jonah Hill in the haphazardly slapped together comedy The Sitter is a character in search of a movie, a setup in search of a punch line. Less directed, more handled by David Gordon Green, this on-and-off funny rehash of Adventures in Babysitting centers on a college dropout who, at his mother's urging, reluctantly ... Read More