Tron (1982)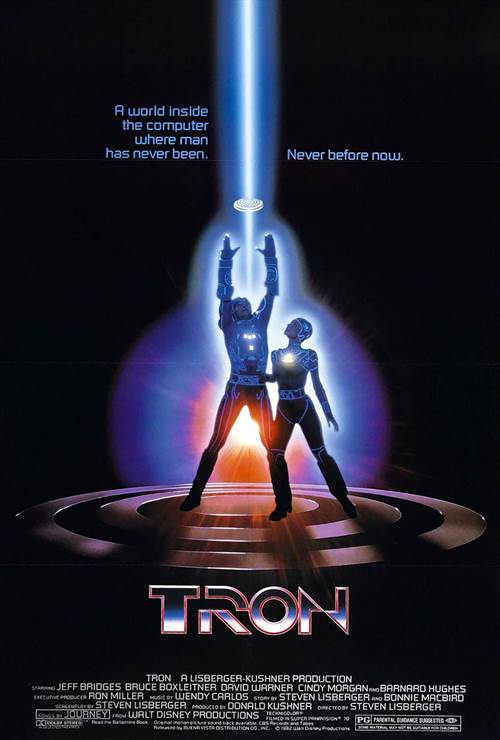 | | |
| --- | --- |
| Director: | |
| Writers: | |
| Cast: | |
| Released: | Friday, July 9, 1982 |
| Length: | 96 minutes |
| Studio: | Walt Disney Pictures |
| Genre: | Sci-Fi/Fantasy, Action/Adventure |
| Rating: | Some material may not be suitable for children. |
Synopsis
Hacker/arcade owner Kevin Flynn is desperate to prove that the hottest videogames from ENCOM were stolen from him by a former co-worker, who is now a senior executive there. Flynn's efforts, however, are made fruitless by ENCOM's "Big Brother," the megalomaniacal Master Control Program. One night, the MCP catches Flynn in an attempted hack and pulls him into the virtual world. Flynn finds that the MCP is making life in the virtual world just as, if not more, miserable as in the real world. Flynn's only hope is to find TRON, a heroic independent system security program, and help him destroy the MCP to bring order to both worlds.

Purchase DVD/Blu-ray/4K UHD physical copy of Tron today at Amazon.com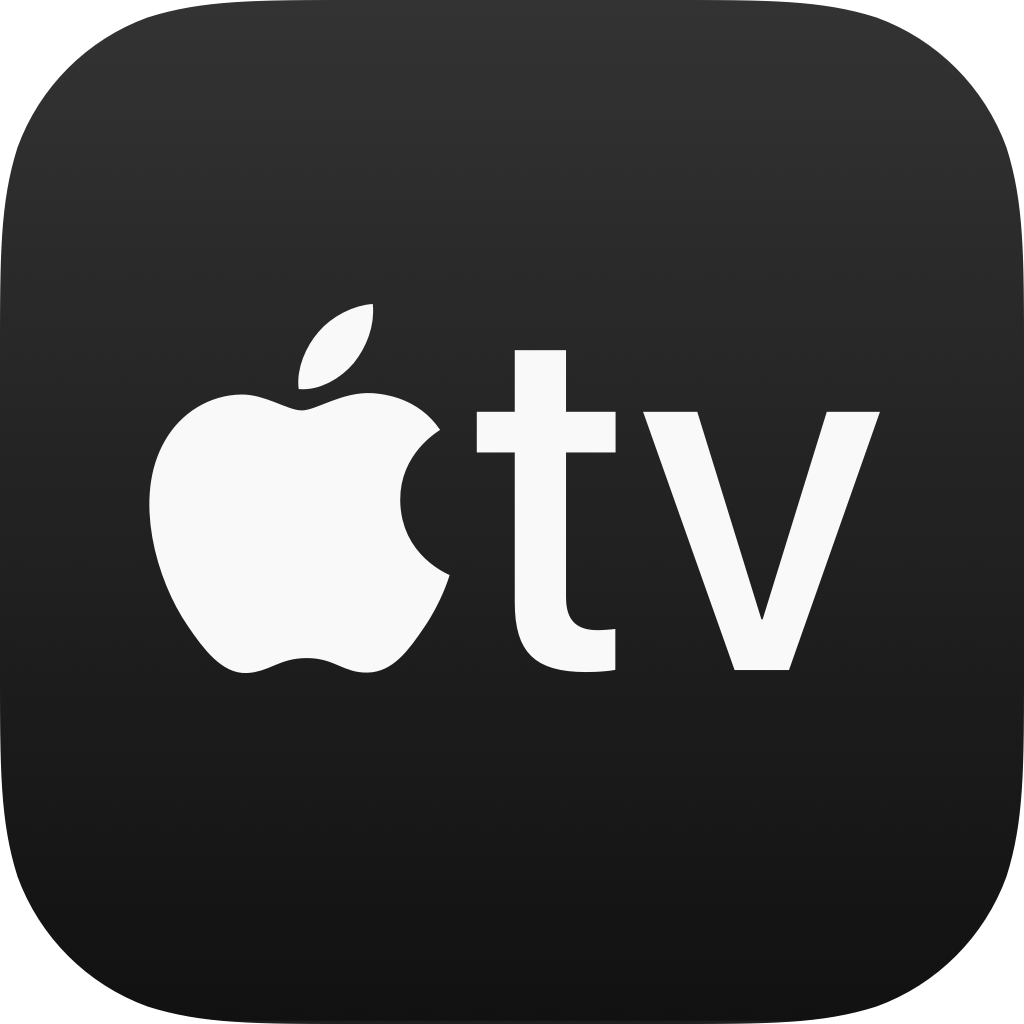 Download Tron in Digital HD/4K from the iTunes store.
Tron images are © Walt Disney Pictures. All Rights Reserved.
Lion's Garth Davis Signs on to Direct Tron 3
8/10/2020 2:38 PM EST
Garth Davis (Lion) has signed on to direct Disney's upcoming "Tron 3" film. The third installment of the franchise is said to be a new story and not a direct sequel to 2010's "Tron: Legacy"."Tron" was released in 1982 followed and starred Jeff Bridges as a computer programmer who gets trapped inside a CPU mainframe. The follow up starred Bridges, alongside Garrett Hedlund, Olivia Wilde, and Michae...
More>>
Tron 3 Put on Chopping Block by Disney
5/30/2015 9:35 AM EST
"Tron 3", the latest installment in the Disney-created franchise, has been put on hold indefinitely.  The company announced that they simply couldn't find room for the film in its slate to release it within the next 3 years.An executive with Disney stated, "We had never greenlit the movie, but it was in development for some time. Things in the queue got ahead of it and we have such a big slate out...
More>>
Disney's Tron Will Be Back With Third Installment
3/11/2015 12:17 PM EST
Disney will be releasing another Tron film, and it will begin shooting this fall in Vancouver.The third film in the franchise will once again star Garett Hedlund, but no one else in confirmed to star as of yet. Joseph Kosinski will most likely direct the film, but nothing official has been announced as of yet.  Countdown to the release of Tron 3 with the The Movie Hype App....
More>>
Garrett Hedlund to Return for Tron 3
12/14/2012 3:16 PM EST
Garrett Hedlund, star of "TRON: Legacy", has signed on to reprise his role as Sam Flynn in the third film of the franchise.Hedlund had mentioned the fact while doing publicity for his film "On the Road", saying "You know, yeah, I'm very excited, Disney's very excited."Also brought on board was Jesse Wigutow to rewrite the script, and Joseph  Kosinski as director. Countdown to the release of Tron 3...
More>>
Disney Moves Forward with Tron 3
12/6/2012 8:07 PM EST
Disney look set to go ahead with a third TRON movie, with The Hollywood Reporter stating that screenwriter Jesse Wigutow has signed on to the as-yet-untitled project. Wigutow will rewrite the current script that was drafted by David DiGilio, Edward Kitsis and Adam Horowitz.The sequel to the 2010 movie TRON: Legacy is thought to be based around an exploration of life and death in the digital world,...
More>>
Disney's Tron 3 To Begin Production In 2014
3/9/2012 1:53 PM EST
There was 28 years between the original Tron and Tron Legacy but luckily for Tron fans there wait may not have to be that long for a further instalment in the franchise. Bruce Boxleitner who plays both Alan Bradley and Tron has been speaking to I Am Rogue stating he expected a third film to get underway sometime in 2014.Ever since Tron Legacy hit theaters there has been talk of a third movie and i...
More>>
"Tron" Film In the Works?
4/11/2011 3:35 PM EST
Disney has plans on making another installment of the "Tron" series of films, according to director Joseph Kosinski."I think we will pick with where Tron: Legacy left off with Quorra [Olivia Wilde] in the real world and what does that mean and the possibilities it opens up for the next chapter. It's that relationship between the two of them that's the next step.""Tron:Legacy" alone profited nearly...
More>>
"Tron" Clip Not a Trailer for Third Movie
3/14/2011 10:27 AM EST
Rumors were swirling around a few months ago about a trailer for a possible upcoming third "Tron" movie.The rumors have been proven to be incorrect about a third movie, but there is a small clip on the upcoming disc set for "Tron:Legacy" that is meant to be more of an ending to the film.The clip, titled "Tron: The Next Day", is said to be one of two clips featured in the set. Below is the clip....
More>>
Tron:Uprising to Air on Disney XD
3/4/2011 5:00 PM EST
"Tron" will return once again, but not as another high budget film. "Tron: Uprising" will become the newest vehicle for the franchise. It will be an animated series that is scheduled to air in the summer of 2012 on Disney XD.Voicing the series will be Elijah Wood, Emmanuelle Chriqui, Mandy Moore, Paul Reubens, Nate Corddry, Lance Henriksen and Bruce Boxleitner. A trailer for the show will be appea...
More>>
Disney Launches Tron For iPhone and iPod at Comic-Con Serving Fa...
7/23/2010 5:01 PM EST
SAN DIEGO, Calif. July 23, 2010 - With "ComiTRON" in full swing at the SanDiego Comic-Con International Convention, Disney Interactive Media Group's newly launched TRON app (www.itunes.com/app/tron) for the iPhone(r) andiPod(r) touch is a must-have for attendees. By downloading the TRON app, attendees can "Enter the Grid" by checking in at the show via the phone'sGPS system, which also updates the...
More>>
Crowds at Comic-Con go crazy for TRON: Legacy
7/26/2009 8:48 PM EST
Given the firestorm that that "TRON" test footage created at last year's Comic-Con … Well, it only made sense that the creative team behind this highly anticipated follow-up to that landmark 1982 film would then return to San Diego to reveal even more to this year's attendees. The only problem is … Director Joseph Kosinski just completed principal photography on "TRON: Legacy" last week. Which mea...
More>>
GAME OVER for TRON's First Director
8/1/2008 1:04 PM EST
t's been a week now since that "TR2N" teaser trailer ran at Comic-Con. And Disneyana & sci-fi fans are desperate for additional information about this Summer 2010 release.   Well, let me share some info that I'm sure will send all of you "TRON" fanboys out there straight off the Game Grid. Guess who's the real power-behind-the-throne (The Master Control Program, if you will) on this particular Wal...
More>>
Tron Blu-ray Review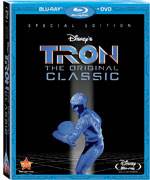 When the original Tron film hit theaters back in the early 1980's it didn't become the box office smash like everyone had hoped. Instead it got poor reviews and did not do well with major audiences. But it did garner a fan following, mostly from young children who were just entering the world of video gaming. Over the years as those children grew up, the film's following grew and grew, developing into what is known as a "cult" following.

The film starred a young Jeff Bridges as Kevin Flynn, a hot shot computer programmer who loses his job at a software company when a devious fellow employee by the name of Ed Dillinger (David Warner) hacks his computer and steals some new video game ideas he has been developing. Dillinger presents these games to the company as his own and has Flynn fired to keep his crime a secret. Now Kevin is working at a video arcade making very little money while advertising the very games he had developed. At the same time Flynn's friends and current employees of ENCOM, the company Kevin used to work for, are developing a new type of hardware that allows them to digitize a physical object and place it inside a computer.

Anyone can guess where this little plot development will lead. With some help from his friends, Alan and Lora (Bruce Boxleitner and Cindy Morgan) they break into ENCOM so that Kevin can hack into the computer system to retrieve the evidence he needs to prove his innocence. As he is doing so, the security system for ENCOM, dubbed the Master Control Program or MCP, is aware of what Flynn is attempting and utilizes the digitation device to send Flynn into the game grid where he can prevent him from retrieving the data.

At this point the film almost becomes like The Wizard of Oz, Kevin is unaware of how he got into the grid nor does he believe what he is seeing. While in there he bumps into some familiar faces like Alan, who now goes by the name of Tron and is a security program developed by Alan fighting within the system against the MCP. Kevin is forced to take part in the games run by the MCP's lieutenant, a program by the name of Sark. After a bit of a rough start Flynn takes control of the situation joining with Tron to escape the hold of the MCP. This takes place during the very famous light cycle race in which the main characters compete in vehicles similar to motorcycles only made of light and emitting a jet wall behind them that they can use to destroy their opponent.

As they make their escape into the free realm away from the MCP they are separated from one another; Tron heads off to the control tower where he joins up with Yori, another computer program. Meanwhile Kevin infiltrates the MCP's fortress and reunites with Tron. As the trio makes their way to the MCP's control tower a final showdown takes place between Tron and Sark, while Flynn distracts the MCP long enough for Tron to deliver the final blow. For video game fans and computer fans alike, the film did more than just tell a fun story; it predicted the future, not only for gaming but for computer programming as well.

Of course once DVD and Blu-ray became popular it wasn't long before Tron made its way there as well. Given the level of special effects in the film, being transferred to Blu-ray only makes the film more stunning to look at. With the two disc collection comes a large number of extras for hardcore fans. On disc one there is the Blu-ray version of the film, an extensive documentary on the making of the film, deleted scenes introduced by Bruce Boxleitner, photo gallery, audio commentary with Steven Lisberger, Donald Kushner, Harrison Ellenshaw, and Richard Taylor. There is also storyboard work showcasing the light cycle race, storyboard to film comparisons, and interactive internet fact lookup features. Disc two features the standard version of the film along with some similar features like on disc one.

Tron was a fun and entertaining film that has garnered millions of fans over the years, now that it is on Blu-ray it can entertain new generations of fans all over again.

For more reviews please visit our film/television review section.
Hacker/arcade owner Kevin Flynn is desperate to prove that the hottest videogames from ENCOM were st...
SPONSORED LINKS