Tron Legacy (2010)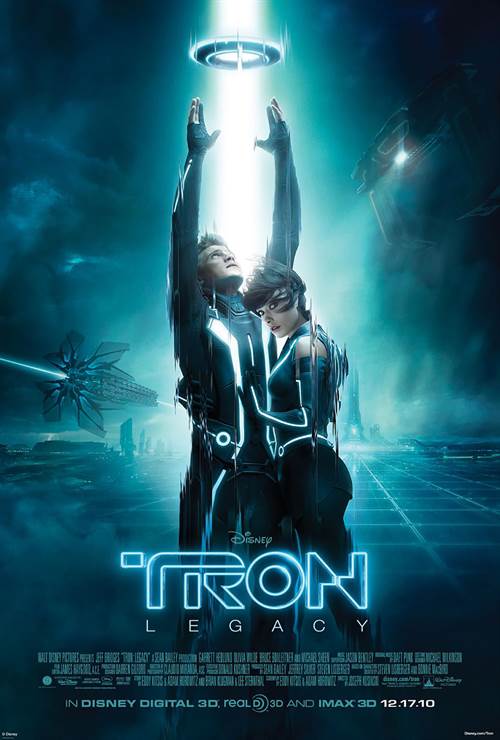 | | |
| --- | --- |
| Director: | |
| Writers: | |
| Cast: | |
| Released: | Friday, December 17, 2010 |
| Length: | 127 minutes |
| Studio: | Walt Disney Pictures |
| Genre: | Sci-Fi/Fantasy, Action/Adventure |
| Rating: | Some material may not be suitable for children. |
Synopsis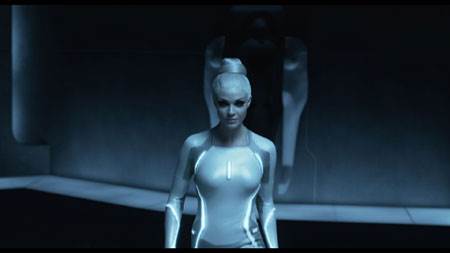 TRON is a 3D high-tech adventure set in a digital world that's unlike anything ever captured on the big screen. Sam Flynn (GARRETT HEDLUND), the tech-savvy 27-year-old son of Kevin Flynn (JEFF BRIDGES), looks into his father's disappearance and finds himself pulled into the same world of fierce programs and gladiatorial games where his father has been living for 25 years. Along with Kevin's loyal confidant (OLIVIA WILDE), father and son embark on a life-and-death journey across a visually-stunning cyber universe that has become far more advanced and exceedingly dangerous.

Purchase DVD/Blu-ray/4K UHD physical copy of Tron Legacy today at Amazon.com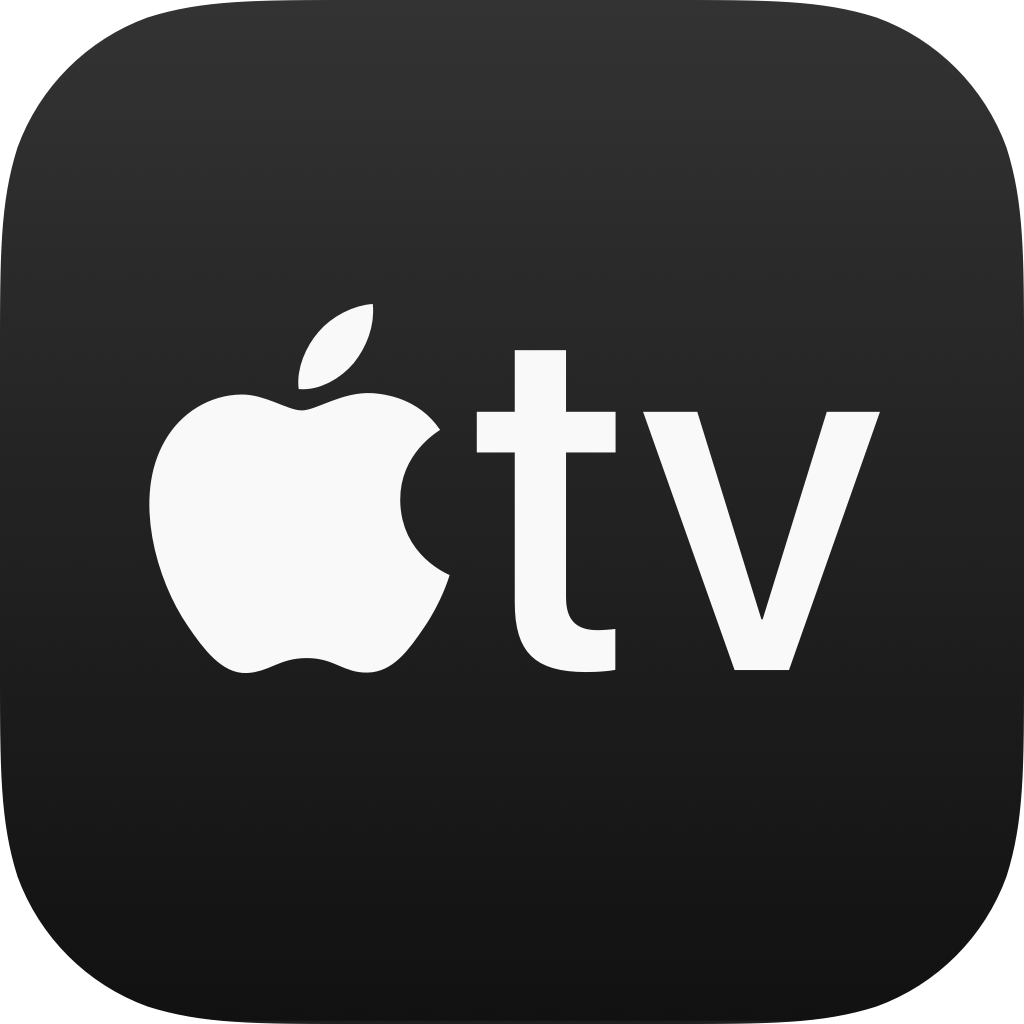 Download Tron Legacy in Digital HD/4K from the iTunes store.
Listen to the Tron Legacy soundtrack on Apple Music.
Tron Legacy images are © Walt Disney Pictures. All Rights Reserved.
Lion's Garth Davis Signs on to Direct Tron 3
8/10/2020 2:38 PM EST
Garth Davis (Lion) has signed on to direct Disney's upcoming "Tron 3" film. The third installment of the franchise is said to be a new story and not a direct sequel to 2010's "Tron: Legacy"."Tron" was released in 1982 followed and starred Jeff Bridges as a computer programmer who gets trapped inside a CPU mainframe. The follow up starred Bridges, alongside Garrett Hedlund, Olivia Wilde, and Michae...
More>>
Tron 3 Put on Chopping Block by Disney
5/30/2015 9:35 AM EST
"Tron 3", the latest installment in the Disney-created franchise, has been put on hold indefinitely.  The company announced that they simply couldn't find room for the film in its slate to release it within the next 3 years.An executive with Disney stated, "We had never greenlit the movie, but it was in development for some time. Things in the queue got ahead of it and we have such a big slate out...
More>>
Disney's Tron Will Be Back With Third Installment
3/11/2015 12:17 PM EST
Disney will be releasing another Tron film, and it will begin shooting this fall in Vancouver.The third film in the franchise will once again star Garett Hedlund, but no one else in confirmed to star as of yet. Joseph Kosinski will most likely direct the film, but nothing official has been announced as of yet.  Countdown to the release of Tron 3 with the The Movie Hype App....
More>>
Garrett Hedlund to Return for Tron 3
12/14/2012 3:16 PM EST
Garrett Hedlund, star of "TRON: Legacy", has signed on to reprise his role as Sam Flynn in the third film of the franchise.Hedlund had mentioned the fact while doing publicity for his film "On the Road", saying "You know, yeah, I'm very excited, Disney's very excited."Also brought on board was Jesse Wigutow to rewrite the script, and Joseph  Kosinski as director. Countdown to the release of Tron 3...
More>>
Disney Moves Forward with Tron 3
12/6/2012 8:07 PM EST
Disney look set to go ahead with a third TRON movie, with The Hollywood Reporter stating that screenwriter Jesse Wigutow has signed on to the as-yet-untitled project. Wigutow will rewrite the current script that was drafted by David DiGilio, Edward Kitsis and Adam Horowitz.The sequel to the 2010 movie TRON: Legacy is thought to be based around an exploration of life and death in the digital world,...
More>>
Disney's Tron 3 To Begin Production In 2014
3/9/2012 1:53 PM EST
There was 28 years between the original Tron and Tron Legacy but luckily for Tron fans there wait may not have to be that long for a further instalment in the franchise. Bruce Boxleitner who plays both Alan Bradley and Tron has been speaking to I Am Rogue stating he expected a third film to get underway sometime in 2014.Ever since Tron Legacy hit theaters there has been talk of a third movie and i...
More>>
"Tron" Film In the Works?
4/11/2011 3:35 PM EST
Disney has plans on making another installment of the "Tron" series of films, according to director Joseph Kosinski."I think we will pick with where Tron: Legacy left off with Quorra [Olivia Wilde] in the real world and what does that mean and the possibilities it opens up for the next chapter. It's that relationship between the two of them that's the next step.""Tron:Legacy" alone profited nearly...
More>>
"Tron" Clip Not a Trailer for Third Movie
3/14/2011 10:27 AM EST
Rumors were swirling around a few months ago about a trailer for a possible upcoming third "Tron" movie.The rumors have been proven to be incorrect about a third movie, but there is a small clip on the upcoming disc set for "Tron:Legacy" that is meant to be more of an ending to the film.The clip, titled "Tron: The Next Day", is said to be one of two clips featured in the set. Below is the clip....
More>>
Tron:Uprising to Air on Disney XD
3/4/2011 5:00 PM EST
"Tron" will return once again, but not as another high budget film. "Tron: Uprising" will become the newest vehicle for the franchise. It will be an animated series that is scheduled to air in the summer of 2012 on Disney XD.Voicing the series will be Elijah Wood, Emmanuelle Chriqui, Mandy Moore, Paul Reubens, Nate Corddry, Lance Henriksen and Bruce Boxleitner. A trailer for the show will be appea...
More>>
Disney Launches Tron For iPhone and iPod at Comic-Con Serving Fa...
7/23/2010 5:01 PM EST
SAN DIEGO, Calif. July 23, 2010 - With "ComiTRON" in full swing at the SanDiego Comic-Con International Convention, Disney Interactive Media Group's newly launched TRON app (www.itunes.com/app/tron) for the iPhone(r) andiPod(r) touch is a must-have for attendees. By downloading the TRON app, attendees can "Enter the Grid" by checking in at the show via the phone'sGPS system, which also updates the...
More>>
Disney Brings In The Big Guns To Help With Tron Legacy
7/14/2010 11:41 PM EST
=It appears that Disney has pulled out the big guns when they were looking to improve upon their characters in the upcoming "Tron Legacy" film. Brad Bird and Toy Story 3's Michael Arndt were brought in and worked with writers Edward Kitsis and Adam Horowitz to bring more to the the character in terms of theme and emotion. Pixar has history of making characters, such as Wall-E, endearing to audienc...
More>>
Disney Tron Vs The Green Hornet
9/4/2009 10:33 AM EST
According to Variety, Disney will be releasing their upcoming film, "Tron Legacy", on December 17, 2010.  This release date will set the film up for some for some competition; "The Green Hornet" is also being released the same weekend.Sony had previously slated the "Hornet" for a July 2010 release but announced this week that they would pushing that release date back.  They will also be changing t...
More>>
Tron Legacy Blu-ray Review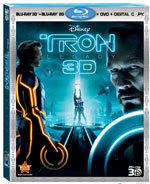 For years now, fans of the movie, Tron, have been literally screaming for a sequel to the 1980's hit film. Finally, after many years of waiting (and not always patiently), news came out of a sequel in the works. It was at the San Diego Comic Con that footage was released for a possible Tron sequel. Fans went absolutely wild for it, and a movie was quickly put into the works. It seemed like forever, but the film reached theaters in December 2010; and once again fans were transported to the world of the Grid.
The movie takes place roughly 30 years after the original ended; when it opens we see Kevin Flynn has become a father to a boy named Sam. The opening scene shows Kevin telling a bed time story to Sam about his adventures within the Grid. Of course, Sam believes every word his father says and cannot wait for the day he can join him. However, when his Dad leaves for the night, Sam is unaware that this will be the last time he will see him. Time leaps forward, and Sam is now a young man, leading a life of a nomad, never having any real attachments to anyone or anything. His Father's company is now run by a Board of Trustees, and they have taken it in a different direction than Kevin had intended.
One night, Kevin's old friend, Alan (Bruce Boxleitner), comes to see Sam and tells him he had received a page from Kevin. It originated from the old arcade Kevin used to run. Sam goes by the arcade and discovers his Father's old work station in the back room. Once again, events repeat themselves as Sam is transported into the same virtual reality his Dad had been to. This time around the world has changed drastically. It resembles more a world that has fallen on dark times. There is evidence of this as Sam is forcefully recruited into the game grid. Completely unaware of what is going on, Sam barely survives his first game battle against a foe by the name of Rinzler who displays unimaginable battle prowess.
After his fight with Rinzler, Sam is once again forced into another game battle – this time with newly designed light cycles. Just when it looks as though he will not survive this fight, a new ally shows up and rescues Sam from the machinations of the evil Clu (Jeff Bridges). His rescuer is a naïve young program named Quorra (Olivia Wilde) who reunites Sam with his Father who has been living and hiding inside this virtual world that he helped create. Their happy reunion is short lived as Kevin explains that Clu is his creation. He was originally intended to help create a utopian game world, but has now turned to more villainous ways.
Their only hope is to try and stop Clu from capturing Kevin and using his identity disc to infiltrate the physical world. To give you any more detail would spoil the fun of the film but needless to say, there are tons of breathtaking visuals coinciding with a sad and yet poignant ending. Today it comes to Blu-ray on a five-disc-set that is jam-packed with extras. On disc one, there is the Blu-ray version of the film, a short film telling what happens after the end of the film; a Disney second screen which allows the viewer to utilize their iPad or computer as you watch the movie; a first look at a new animated series titled Tron: Uprising, the music video "Derezzed" by Daft Punk; a look at how the writer and filmmakers developed the story, and a look at the footage shown at Comic Con. Special features also include:
First Look at Tron: Uprising A teaser for the upcoming Disney XD animated series.
Visualizing Tron: A nice look at the making of the film including how the amazing clothes worked as well as how they produced a young Kevin Flynn
Installing the Cast: A few one to two minute interviews with various cast members from the film.
This set also contains the 3D version of the film, which actually surpasses the theatrical release. During its theatrical run, some of the characters looked flat on the screen; however those same scenes are now cleaned up on the home entertainment release. Make no mistake about this disc, it is demo quality to show off your 3D-home entertainment system.
If Tron Legacy had you craving the original 1982 Tron film, again, you are in luck. Disc 3 contains the original Tron film in all it's Blu-ray glory, and has never looked better (
see full review of Tron here
).
When Tron first hit theaters, no one could have suspected the kind of impact or staying power it has had, nor did anyone think that it would one day have a sequel made developing on ideas presented in the first film. Now that though those dreams have finally come true for all fans, and it was well worth the wait.
One can only hope Tron 3 comes in the next couple of years to a theater near you.
Read More Tron Legacy Reviews
For more reviews please visit our film/television review section.
Get the full Tron Legacy soundtrack at Amazon.com....

TRON is a 3D high-tech adventure set in a digital world that's unlike anything ever captured on the...

TRON is a 3D high-tech adventure set in a digital world that's unlike anything ever captured on the...
TRON is a 3D high-tech adventure set in a digital world that's unlike anything ever captured on the...

TRON is a 3D high-tech adventure set in a digital world that's unlike anything ever captured on the...

TRON is a 3D high-tech adventure set in a digital world that's unlike anything ever captured on the...
TRON is a 3D high-tech adventure set in a digital world that's unlike anything ever captured on the...
SPONSORED LINKS