Movie Reviews, Digital HD Reviews, and Streaming Reviews
Here at FlickDirect, our goal is to provide up-to-date reviews on theatrical, home entertainment, and television series. Check out the reviews of upcoming films or programming, and even our take on the classsics.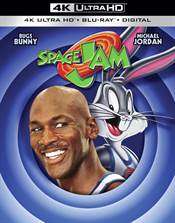 Space Jam

(Allison Rose) 7/8/2021 11:14 AM EST
In 1988, Robert Zemeckis (Back to the Future) directed a movie that changed the world of animation called Who Framed Roger Rabbit? Combining live-action footage with animation was a new concept that stunned and enthralled audiences and critics alike. Four years later another genre-mixing movie, Cool World, brought a darker and more matu... Read More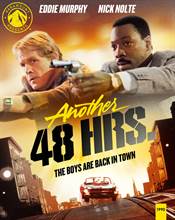 Another 48 Hrs.

(Allison Rose) 7/7/2021 6:49 PM EST
In 1982 director Walter Hill (Brewster's Millions) brought together Eddie Murphy (Coming to America) and Nick Nolte (The Prince of Tides) in 48Hrs., a film that has since become attributed with the beginnings of the buddy cop movie genre. Several series, including Beverly Hills Cop and Lethal Weapon, followed this new trend, mostly with great... Read More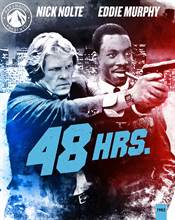 48 Hrs.

(Allison Skornick-Rose) 7/6/2021 8:59 AM EST
Before there was Axel Foley (Eddie Murphy; Coming to America) and Det. Billy Rosewood (Judge Reinhold; Fast Times at Ridgemont High), Martin Riggs (Mel Gibson; Braveheart) and Richard Murtaugh (Danny Glover; 2012) or Mike Lowry (Will Smith; Independence Day) and Marcus Burnett (Martin Lawrence; Big Mama's House), there was Jack Cates (Nick Nolte; T... Read More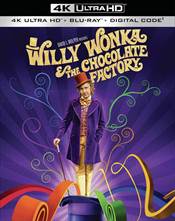 Willy Wonka & the Chocolate Factory

(Allison Skornick-Rose) 6/29/2021 2:48 PM EST
It is rather amazing that British author Roald Dahl (James and the Giant Peach) wrote children's novels for a living because his works were usually dark and often rather morbid. Adults were generally the villains in his stories and the undertones in his writing lent themselves to a lack of sentimentality. In 1964 Dahl wrote a childr... Read More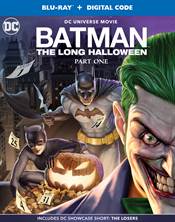 Batman: The Long Halloween, Part One

(Allison Skornick-Rose) 6/28/2021 12:48 PM EST
DC Universe Animated Original Movies has created forty-one films to date and now their forty-second Blu-ray has hit stores. Batman: The Long Halloween, Part One, as the name implies, is the first of two films that tells the story of a masked individual who is targeting victims in Gotham City. Written by Tim Sheridan (The Death and Retu... Read More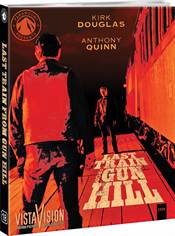 Last Train from Gun Hill

(Allison Skornick-Rose) 6/23/2021 12:18 PM EST
While the concept and development of the television set had been around since the early 1900s, it was considered a luxury item that didn't become a staple in homes everywhere until sometime in the late 1950's – early 1960's. As a way to compete with the convenience of watching shows at home, Paramount Pictures engineers created VistaVi... Read More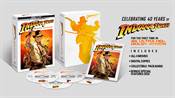 Indiana Jones 4-Movie Collection

(Allison Skornick-Rose) 6/15/2021 9:33 AM EST
Back in 1977 George Lucas (American Graffiti) created a science fiction/outer space movie called Star Wars Episode IV: A New Hope. It instantly became a classic, spawned one of the greatest franchises that is still around to this day, and made icons of the cast. Between the fifth and sixth episodes of Star Wars, Lucas wrote another acti... Read More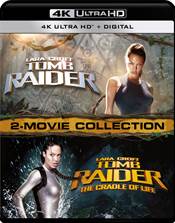 Tomb Raider: The Cradle Of Life

(Allison Skornick-Rose) 6/2/2021 10:00 AM EST
When Lara Croft: Tomb Raider became a major motion picture back in 2001, fans of the video game were eager to head to the theater to watch one of their favorite characters truly come to life. Though panned by critics, the movie eventually made two hundred and seventy-five million dollars worldwide, almost doubling its production budget. ... Read More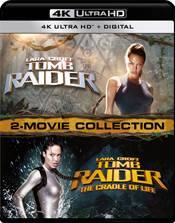 Lara Croft: Tomb Raider

(Allison Skornick-Rose) 6/1/2021 12:36 PM EST
In the last thirty years, video games have become a multi-billion-dollar industry. Of course, that means at some point, they would probably get the feature film treatment. For Tomb Raider, that became a reality in 2001 when a relatively unknown Angelina Jolie (Eternals) starred in Lara Croft: Tomb Raider. The highly anticipated action-a... Read More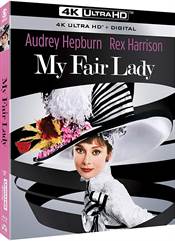 My Fair Lady

(Allison Skornick-Rose) 5/29/2021 6:36 PM EST
In 1913, George Bernard Shaw (Saint Joan) wrote a play entitled Pygmalion. It later was adapted into a musical and in 1964 it became a feature film. My Fair Lady, starring Audrey Hepburn (Breakfast at Tiffany's) and Rex Harrison (Dr. Doolittle), garnered critical and audience acclaim and had gone on to win eight Academy Awards including... Read More