Movie Reviews, Digital HD Reviews, and Television Reviews
Here at FlickDirect, our goal is to provide up-to-date reviews on theatrical, home entertainment, and television series. Check out the scoop on upcoming films or programming, and even our take on the classsics from our critics and Rotten Tomatoes Approved,
Allison Rose
.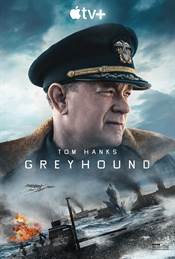 Greyhound

(Allison Skornick-Rose) 7/9/2020 4:01 PM EST
World War II is considered to be the deadliest wars in history with over 70 million fatalities during the six years of fighting. The details are still taught in classrooms throughout the world and a plethora of books and movies have been made telling the story from various viewpoints. In 1955 British author C. S. Forester, wrote a novel... Read More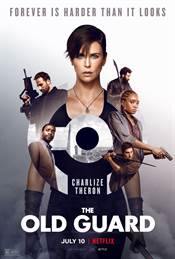 The Old Guard

(Allison Skornick-Rose) 7/8/2020 4:53 PM EST
Here's thought maybe Hollywood should try… take a critically acclaimed, graphic novel and turn it into a major motion picture. Oh wait, they have done that already, time and time again. So, what makes Netflix think it would be a good idea to bring The Old Guard to their streaming service? Are they just hopping on the bandwago... Read More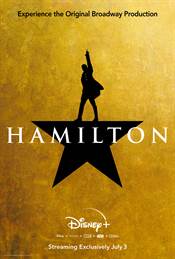 Hamilton

(Allison Skornick-Rose) 7/7/2020 8:58 PM EST
In 2004 biographer and historian Ron Chernow (Washington: A Life) wrote the book Alexander Hamilton about one of this country's founding fathers and the first Secretary of the Treasury. While on vacation from his musical In the Heights, Lin-Manuel Miranda read the book and, after the first few chapters, decided he wanted to make the story... Read More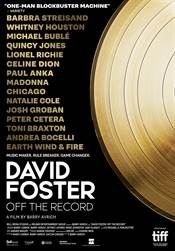 David Foster: Off the Record

(Allison Skornick-Rose) 7/2/2020 2:18 PM EST
"David Foster is one of the greatest producers of all time without question". High praise especially when it is coming out of the mouth of former Columbia Records President Clive Davis. Of course, Foster's 47 Grammy nominations and 16 wins also speak for themselves. The numbers certainly don't lie, neither does the long ... Read More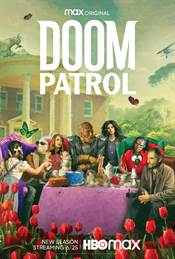 Doom Patrol: Season Two

(Allison Skornick-Rose) 6/25/2020 8:09 PM EST
If there was an "Island of Misfit Toys" in the world of comic books, Doom Patrol would certainly fit the bill perfectly. First appearing in My Greatest Adventure in 1963, The Doom Patrol is primarily made up of "Chief" Niles Caulder (Timothy Dalton; The Living Daylights), "Robotman" Cliff Steele (Brendan Fraser; ... Read More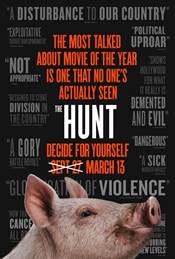 The Hunt

(Allison Skornick-Rose) 5/26/2020 11:46 PM EST
When I was in high school (and we won't discuss how long ago that actually was), I remember reading a short story in English class about someone who was invited to a private island by a wealthy gentleman. Once the stranger got there he realized he was being hunted by the owner. This year I was reminded of that story when I finally got t... Read More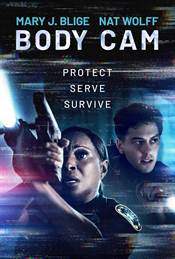 Body Cam

(Allison Skornick-Rose) 5/19/2020 9:03 AM EST
Racial profiling has been a problem in this country for many years and there are stories of white police officers shooting and killing unarmed, black men on a regular basis. Usually, films with this type of story are dramas where family, friends, and communities, search for answers and justice for their fallen loved ones. However, what happen... Read More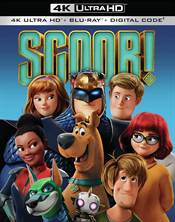 Scoob!

(Allison Skornick-Rose) 5/15/2020 3:02 AM EST
It was fifty-one years ago when that lovable, talking dog, Scooby-Doo and his best friend Shaggy first appeared on television. Every Saturday morning they, along with their friends Velma, Daphne, and Fred, would ride around in their colorfully decorated van dubbed the "Mystery Machine" eating Scooby Snacks (amongst other foods) and solvin... Read More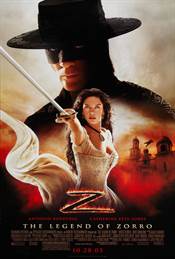 The Legend of Zorro

(Allison Skornick-Rose) 5/8/2020 5:41 PM EST
In 1998 The Mask of Zorro was released to critical success and moderate box office numbers. It was considered one of the best portrayals of the fictitious, heroic vigilante ever seen. That's probably why seven years later the sequel, The Legend of Zorro, made its way to theaters. With Antonio Banderas (Desperado) once again in... Read More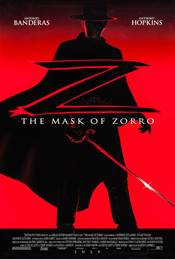 The Mask of Zorro

(Allison Skornick-Rose) 5/7/2020 6:33 PM EST
In 1919 pulp magazine writer Johnston McCulley created a fictitious character named Zorro. The vigilante became a hero of the Spanish people living in the Mexican province of California. With his classic black costume, cape, sombrero cordobas and his signature mask he was a dashing and skillful fighter. He was mysterious and seemingly u... Read More