Movie Reviews, Digital HD Reviews, and Television Reviews
Here at FlickDirect, our goal is to provide up-to-date reviews on theatrical, home entertainment, and television series. Check out the scoop on upcoming films or programming, and even our take on the classsics from our critics and Rotten Tomatoes Approved,
Allison Rose
.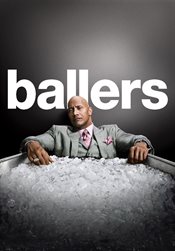 The Complete Second Season

(Allison Hazlett-Rose) 11/1/2016 10:26 AM EDT
When Ballers first appeared on HBO in 2015, it was pretty close to what I was expecting. Football, loose women, money, and fast cars permeated every episode (well, I hope the football part would since the show is called Ballers). However, it also included a plot worthy of taking notice. Season One was a solid effort and kept audie... Read More


Vice Principals

(Jennifer Broderick) 10/27/2016 8:57 AM EDT
Imagine that the high school Principal (Bill Murray; Groundhog Day) leaves his job unexpectedly without any replacement being named. Also, imagine, the two Vice Principals (Danny McBride; This is the End and Walter Goggins; American Ultra) of the same school are arch enemies and desperate enough to the point that they would do anything to ens... Read More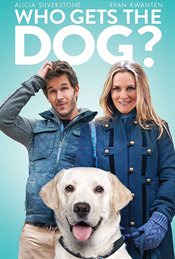 Who Gets the Dog?

(Jennifer Broderick) 9/12/2016 10:57 AM EDT
Have you ever been in a relationship that you think is over (but maybe, just maybe, it's not) and neither of you wants to admit there are still unresolved feelings and when you do want to, something always gets in the way? Who Gets The Dog? is a romantic comedy that portrays exactly that and brings some humor to an otherwise awkward situa... Read More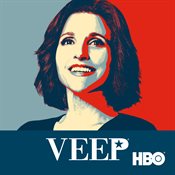 The Complete Fifth Season

(Jennifer Broderick) 8/1/2016 3:57 PM EDT
VEEP, which aired the finale of its fifth season in June 2016, has hit the shelves and is now available on Digital HD, In an ever growing media world, where reality television shows and medical and legal dramas seem to dominate the networks, VEEP brings absolute comedy to what could have been another boring drama involving the White House and ... Read More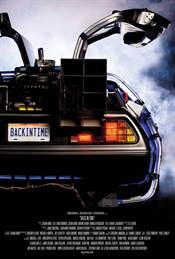 Back In Time

(Allison Hazlett-Rose) 10/20/2015 11:08 AM EDT
Everything old is new again, so it seems. Clinton and Bush are running for President, everyone is waiting for the release of Star Wars, and Arnold Schwarzenegger is starring in Terminator. People are going crazy for nostalgia and the buzz this month is all about Back To The Future.On October 21st there will be showings all over the coun... Read More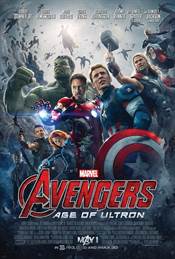 Avengers: Age of Ultron

(Allison Hazlett-Rose) 10/2/2015 11:19 AM EDT
While anyone who is a huge fan of the Marvel franchise would want to own Avengers: Age of Ultron, I'm not sure "regular folks" would be as interested. The sequel to the 2012 blockbuster certainly made a great deal of money (just like its predecessor), but lacked the meatier storyline. Coming to Blu-Ray and Digital HD the begin... Read More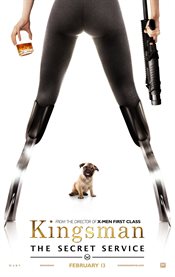 Kingsman: The Secret Service

(Allison Hazlett-Rose) 5/22/2015 10:55 AM EDT
After an explosive theatrical run, Kingsman: The Secret Service, is coming home on Digital HD. The film follows an elite group of spies who operate covertly outside the confines of traditional government agencies. They foil all types of international plots without receiving any recognition. They live their lives under the guis... Read More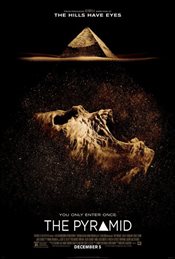 The Pyramid

(Nathan M Rose) 4/23/2015 3:20 PM EDT
Modern cinema's fascination with ancient Egypt and mummies can be traced back to 1932 and the release of The Mummy from Universal Studios starring Boris Karloff. Now, 20th Century Fox and Silvatar Media release The Pyramid to the world in Digital HD.Taking it's cues from other "found footage" films, the film follows a group of arc... Read More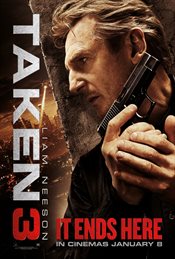 Taken 3

(Nathan M Rose) 4/7/2015 10:28 AM EDT
The original Taken film released in 2008 was a sleeper hit for 20th Century Fox and Europa Corp. It followed the story of Ex-covert operative, Bryan Mills (Liam Neeson; Non-Stop, Unknown), trying to recover his daughter who had been kidnapped while in Paris. The film primarily worked because of the audience familiarity of a father trying to pr... Read More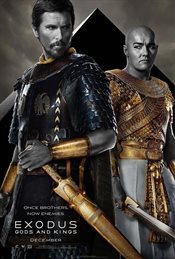 Exodus: Gods and Kings

(Allison Hazlett-Rose) 3/13/2015 8:29 AM EDT
We all know the story of Moses. Born a slave, grew up in the home of the Egyptian Pharaoh and eventually led the Jewish people out of slavery. If you are over the age of thirty you can remember watching Charlton Heston (Ben-Hur) playing the role in The Ten Commandments. Now Director Ridley Scott (Prometheus, Alien) has created his... Read More