Film and Television Reviews
Here at FlickDirect, our goal is to provide up-to-date reviews on theatrical, home entertainment, and television series. Check out the scoop on upcoming films or programming, and even our take on the classics.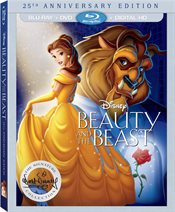 Beauty and the Beast: 25th Anniversary Edition

(Allison Hazlett-Rose) 09/23/2016 1:53 PM EDT
It's hard to believe it's been twenty-five years since Beauty and the Beast came to theaters. With its romantic story and beautiful music, it is what we think of as "Classic Disney" and even these many years later, it still holds up. It's no wonder there is a live action version set for next year. But, until then, ... Read More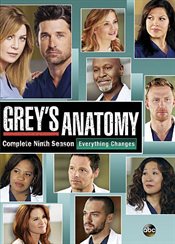 Grey's Anatomy - What Will Season 13 Bring Us?

(Jennifer Broderick) 09/22/2016 9:53 PM EDT
Creator Shonda Rimes has some big surprises for us in Grey's Anatomy Season 13. At the end of Season 12, Alex Karev (Justin Chambers; The Wedding Planner) had just beat up one of the interns because Karev thought he was trying to assault his girlfriend. With both of the doctors landing in the hos... Read More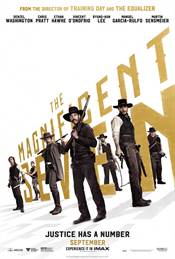 The Magnificent Seven

(Allison Hazlett-Rose) 09/22/2016 10:00 AM EDT
I never saw the 1960's version of The Magnificent Seven or its predecessor, the Japanese film Seven Samurai, so I have no basis of comparison with the latest remake coming to theaters this week. All I can say is, as a standalone film, it has action, adventure, and some funny moments that make it a worthwhile movie going experience.When Ro... Read More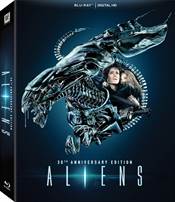 Aliens: 30th Anniversary Edition

(Jennifer Broderick) 09/21/2016 11:08 AM EDT
Aliens Blu-ray 30th Anniversary Edition features outer space and Sigourney Weaver and makes for one of the best sci-fi movies ever. Can you believe it's been 30 years since Sigourney Weaver graced the movie theaters as Ellen Ripley, the sole survivor of her ship after the catastrophic encounter with the Alien? Who else can... Read More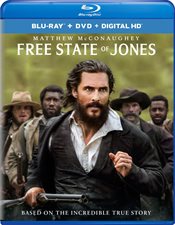 Free State of Jones

(Allison Hazlett-Rose) 09/20/2016 9:34 AM EDT
The Civil War was a time of turmoil and strife in this country, especially for the southern states. The Confederate Army was full of farmers who were not quite sure why they were fighting and while they were away their farms were being ransacked by the very people they were working for. Adding to that, rich slave owners were becoming exempt f... Read More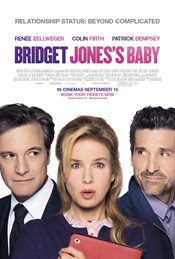 Bridget Jones's Baby

(Allison Hazlett-Rose) 09/15/2016 11:43 AM EDT
In 1996, Helen Fielding introduced the world to a frumpy, single workingwoman from England in the bestselling novel, Bridget Jones's Diary. Funny, self-deprecating and certainly relatable, Bridget became an instant success and spawned a movie of the same name in 2001. Three years later, the film was followed up by its sequel Bridget... Read More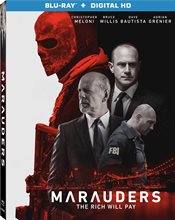 Marauders

(Sean Ferguson) 09/14/2016 10:57 AM EDT
Being released this week on Blu-ray & Digital DVD from Lionsgate Premier films is Marauders, an action film starring Law & Order's Christopher Meloni and Bruce Willis. Now, many may not have heard of it, mainly because it's a straight to Blu-ray release, which would seem odd considering the cast. I mean come on! You have Christopher Meloni ... Read More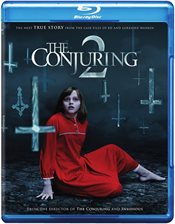 The Conjuring 2

(Sean Ferguson) 09/13/2016 10:29 AM EDT
Let me preface this with a note to all who are reading this: I am not a fan of the Horror Movie Genre. The idea of getting scared in a theater because of a made up ghost or "presence" is ridiculous! I also find it amazing that people shell out $12/$15 to have a cat or something jump into the screen, so they can scream like a teenage girl ... Read More


A Bigger Splash

(Jennifer Broderick) 09/12/2016 9:00 PM EDT
A Bigger Splash is set in Rome on a Sicilian Island and stars Tilda Swinton (Doctor Strange), as Marianne Lane, a rock singer, and her boyfriend, Paul De Smedt (Matthias Schoenaerts; The Danish Girl). While recovering from throat surgery, Lane's old flame and producer, Harry Hawkes (Ralph Fiennes; Harry Potter Series), and his grown daugh... Read More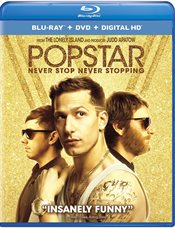 Popstar: Never Stop Never Stopping

(Allison Hazlett-Rose) 09/12/2016 4:55 PM EDT
Pop music is a staple on the radio and won't be going anywhere anytime soon. It's also ripe for jokes and ridicule. The outrageous things popstars do just to get attention can be mind blowing sometimes. I can't think of anyone better to parody this genre than Saturday Night Live Alumni Andy Samberg (Brooklyn Nine-Nine).Conne... Read More


SPONSORED STORIES