Movie Reviews, Digital HD Reviews, and Television Reviews
Here at FlickDirect, our goal is to provide up-to-date reviews on theatrical, home entertainment, and television series. Check out the scoop on upcoming films or programming, and even our take on the classsics from our critics and Roten Tomoatoes Approved,
Allison Rose
.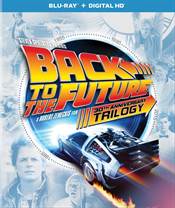 Back to the Future 30th Anniversary Trilogy

(Allison Hazlett-Rose) 11/17/2015 2:17 PM EST
2015 seems to be the year of Back To The Future, which appeared to hit it's frenzied peak at the end of October. From documentaries about the films to movie marathons in theaters across the country, the franchise has seen a resurgence in popularity. Cashing in on the frenzy, specialty items from Pepsi and USA today sold out in ... Read More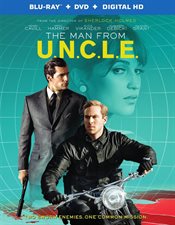 Man From U.N.C.L.E.

(Allison Hazlett-Rose) 11/17/2015 9:26 AM EST
I wasn't alive when the popular television show The Man From U.N.C.L.E. aired so I have no basis of comparison with the 2015 movie. However, Warner Bros. decided it was time to make a full-length feature film that, I can only imagine, pays homage to the series. If nothing else, it is a fun look at the spy game from years ago reminis... Read More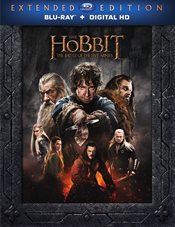 The Hobbit: The Battle of the Five Armies Extended Edition

(Nathan M Rose) 11/16/2015 5:11 PM EST
After a long perilous journey fraught with ogres and dragons, our precious groups of dwarfs, hobbits, and viewers have finally arrived at the culmination of Peter Jackson's Hobbit trilogy, The Hobbit: The Battle of the Five Armies. And luckily, the extended edition Blu-ray comes out just in time for the 2015 holiday season.Last... Read More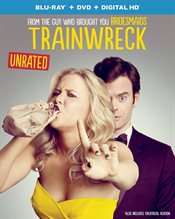 Trainwreck

(Nathan M Rose) 11/9/2015 3:30 PM EST
Trainwreck - a movie about a person playing the field, finding love when they do not expect it, falling out of love, and then back in. With this description, Trainwreck sounds like your normal romantic comedy about a guy. However this story has a has a twist. Imagine the description I just gave you was about a girl.Thats right ... Read More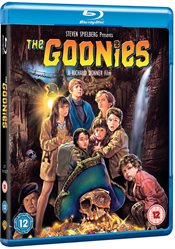 Goonies

(Paul Kates) 11/5/2015 1:47 PM EST
1985 - the year the first cell phone call was made and compact disc's first showed up on the high street and anyone who was anyone tried the "truffle shuffle", which means the timeless "cult" classic that is The Goonies is 30 years old! Now, boy do I feel old!Like now, back in 1985, developers were making big news reclaiming tir... Read More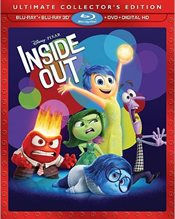 Inside Out

(Nathan M Rose) 11/3/2015 3:52 PM EST
It's another year, and it's time for another Disney/Pixar movie. This year's is entitled Inside Out, and is directed by Pixar veteran Pete Docter (Monsters, Inc., Up). Inside Out tells the story of a little girl named Riley and her inner feelings, Joy, Fear, Anger, Disgust and Sadness.Through the film's opening ... Read More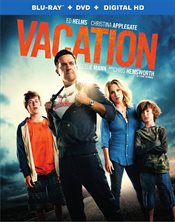 Vacation

(Allison Hazlett-Rose) 11/2/2015 4:44 PM EST
When it debuted in 1983, National Lampoon's Vacation became an instant classic. Chevy Chase (Community) and Beverly D'Angelo (Entourage) starred as Clark and Ellen Griswold, a seemingly normal couple who wanted to take their kids on a family vacation. Mayhem and hilarity ensued, and the film spawned two sequels. When... Read More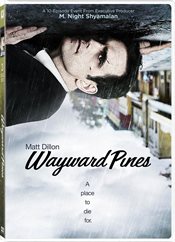 Wayward Pines

(Nathan M Rose) 10/29/2015 8:32 AM EST
M. Night Shyamalan, the man behind the highly successful Sixth Sense, has had a very interesting career. Early on, his works were met with awe and wonder. However, something happened later on in the game, where a project stamped with the name "Shyamalan" on it had a person take a momentary pause before they decided if it was good enough t... Read More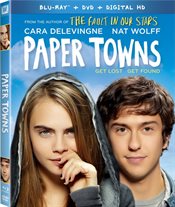 Paper Towns

(Allison Hazlett-Rose) 10/27/2015 4:38 PM EST
Author John Greene is on fire. After the huge success of his young adult novel turned movie, "The Fault In Our Stars", he brought another adaptation to the screen in July with his older book "Paper Towns". Out now on Blu-ray and DVD, this coming of age tale offers viewers a heartwarming story with a bit of teenage an... Read More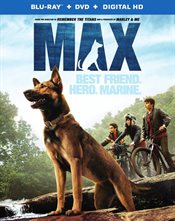 Max

(Allison Hazlett-Rose) 10/26/2015 10:00 AM EST
Soldiers risk their lives everyday in the field, and those soldiers come in all shapes and sizes. When they return home, they can suffer varying degrees of Post Traumatic Stress Disorder and, sadly, some don't return home at all. No less is true for MWD or Military Working Dogs. Max, a movie about one such dog, comes to home ... Read More