Movie Reviews, Digital HD Reviews, and Television Reviews
Reviews By Allison Hazlett-Rose
Here at FlickDirect, our goal is to provide up-to-date reviews on theatrical, home entertainment, and television series. Check out the scoop on upcoming films or programming, and even our take on the classsics from our critics and Roten Tomoatoes Approved,
Allison Rose
.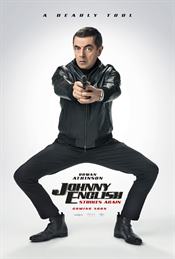 Johnny English Strikes Again

(Allison Hazlett-Rose) 10/24/2018 11:28 AM EST
Rowan Atkinson (Four Weddings and a Funeral) is known for his British, slapstick characters like Mr. Bean, and probably one of his most popular behind Bean is Johnny English. Johnny first graced the big screen in Johnny English back in 2003 and he returned again in 2011's Johnny English Reborn. Now, after a seven-year hiatus, he resurfa... Read More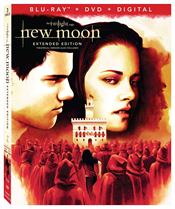 The Twilight Saga: Extended Edition

(Allison Hazlett-Rose) 10/23/2018 8:37 AM EST
Human beings seem to be fascinated by anything supernatural. Werewolves, ghosts, and vampires are often the subject of stories in books, on television and in movies. In 2005 author Stephenie Meyer threw her hat in the ring with her young adult novel Twilight. The book was a best seller, which spawned 3 more books in the series and... Read More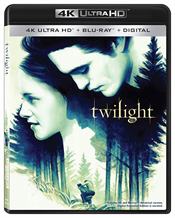 Twilight

(Allison Hazlett-Rose) 10/22/2018 4:50 PM EST
It's hard to imagine that it has been ten years since Twilight first graced the big screen. In 2005 the vision of writer Stephenie Meyer was published and became a sensation not only amongst young adults but by adults as well. Edward, Bella, and Jacob captivated people's imaginations and spawned three more books and a total of five movi... Read More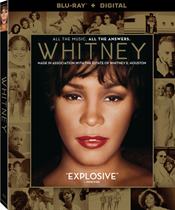 Whitney

(Allison Hazlett-Rose) 10/16/2018 9:54 AM EST
If one were to compile a list of the greatest female singers of all time it would certainly include Aretha Franklin, Judy Garland, Barbra Streisand, and Mariah Carey. The list, of course, would be incomplete though without the addition of the incomparable Whitney Houston. The daughter of Cissy Houston and cousin of singer Dionne Warwick... Read More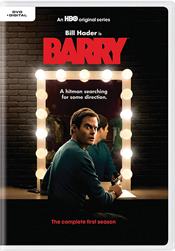 Barry: The Complete First Season

(Allison Hazlett-Rose) 10/15/2018 4:18 PM EST
HBO has a long history of creating quality television with fantastic drama series and humorous comedies alike. This year they continued that tradition with Barry, the Bill Harder (Trainwreck) half hour sitcom. He writes produces, directs and stars in this critically acclaimed show that just won three Primetime Emmy Awards... Read More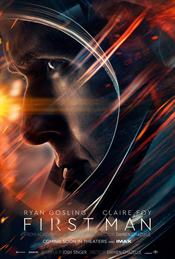 First Man

(Allison Hazlett-Rose) 10/11/2018 11:43 AM EST
Have you ever wondered what type of person it takes to want to travel into space? Obviously, they need to be adventurous, brave, intelligent and strong both physically and mentally. However, Astronauts are made up of a corps of unique individuals who all have their own strengths and weaknesses. Now imagine what it must have taken ... Read More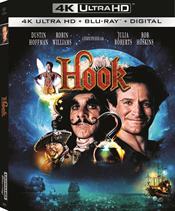 Hook

(Allison Hazlett-Rose) 10/11/2018 10:04 AM EST
Who didn't grow up with the beloved story of Peter Pan? Can't you just remember of watching Wendy, John, and Michael as they learned to fly and followed Peter to Neverland? And of course who could forget the lovely fairy, Tinkerbell who was so jealous of Wendy that she tried to sabotage Wendy every chance she could. It was a wonde... Read More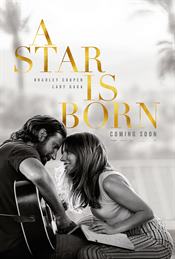 A Star Is Born

(Allison Hazlett-Rose) 10/1/2018 4:09 PM EST
An actress emerges from her shell…a new director proves his worth…a movie that entices all of the senses and emotions in one's body… A Star is Born and the fourth iteration of the movie may be the best one to date. The first film from 1937 starred Janet Gaynor (Sunrise) and Fredric March (The Best Years of Our Lives) and tells ... Read More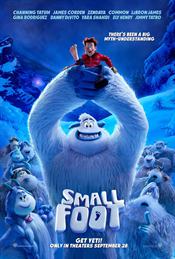 Smallfoot

(Allison Hazlett-Rose) 9/26/2018 2:42 PM EST
For years people have searched far and wide for the elusive Yeti/Bigfoot. Some say it doesn't exist. Others claim to have seen it. What if it really does exist and believes WE humans are the fictional creatures? Warner Bros. Animation brings this concept to life in their latest animated feature Small Foot. Set in the Himalay... Read More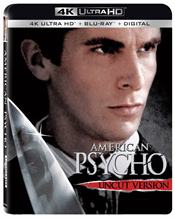 American Psycho

(Allison Hazlett-Rose) 9/25/2018 11:46 AM EST
In 1991 Bret Easton Ellis brought us his novel about a Wall Street serial killer called American Psycho. It was not without controversy and many retailers refused to stock it in their stores. It is disturbing while mildly satirical as it mocks both the gluttony of the 1980's Wall Street and the depravity of a sick, murderous mind.&nbsp... Read More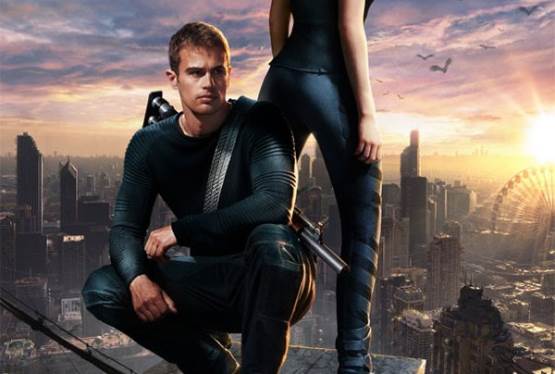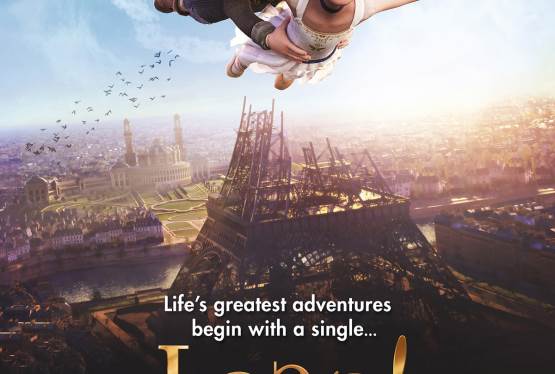 Leap!
WAS: $14.99
NOW: $12.99