Movie Reviews, Digital HD Reviews, and Television Reviews
Here at FlickDirect, our goal is to provide up-to-date reviews on theatrical, home entertainment, and television series. Check out the critical reviews off upcoming films or programming, and even our take on the classsics from our critics Tomatometer-Approved Critic, Allison Rose.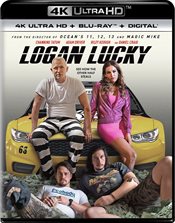 Logan Lucky

(Allison Hazlett-Rose) 11/27/2017 11:00 PM EDT
Ever wanted to pull off the perfect heist? Ever have the opportunity and think you could plan a way to steal millions of dollars? What if that plan included breaking someone out of prison for less than 12 hours and sneaking them back in before the prison guards noticed they were gone? For Jimmy Logan (Channing Tatum; Magic Mike) that is... Read More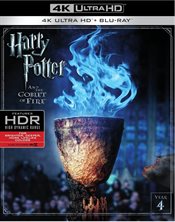 Harry Potter and the Goblet of Fire

(Jennifer Broderick) 11/27/2017 7:34 PM EDT
Harry Potter and The Goblet of Fire is really the first movie in the Harry Potter Franchise where we can really see that Harry Potter would be lost without his friends. He is a true Gryffindor- loyal to all his friends and brave to the point of sometimes stupidity (which is why we love Harry Potter)- but clearly not so much as cut out for Rav... Read More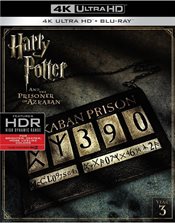 Harry Potter and the Prisoner of Azkaban

(Allison Hazlett-Rose) 11/27/2017 7:19 PM EDT
As Harry Potter returns to Hogwarts School of Witchcraft and Wizardry for his third year, he once again faces an unknown foe in Harry Potter and the Prisoner of Azkaban. Eagerly awaited by fans back in 2004, this third installment of the popular series also saw a changing of the guard with Director Alfonso Cuaron (Gravity) replacing Chris Col... Read More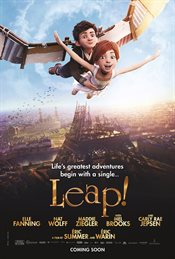 Leap!

(Allison Hazlett-Rose) 11/27/2017 1:59 PM EDT
As children, we all have dreams. Some want to grow up and be firefighters, some want to be cowboys and yet others want to be ballerinas. However, over time, dreams change and people grow up. Sometimes though, children get to live out their dreams or at least get the chance to try. Imagine what that must feel like – if ... Read More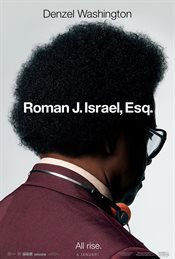 Roman J. Israel, Esq.

(Allison Hazlett-Rose) 11/22/2017 12:36 PM EDT
Not everyone is good in a social situation. Some people can be awkward which makes others feel uncomfortable causing them to treat the social outcast poorly. Many think those awkward individuals are stupid but they can be very smart and even downright brilliant. Some of them may be on the Autism spectrum or known previously as an ... Read More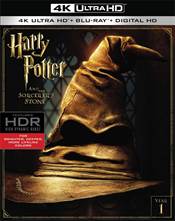 Harry Potter and the Sorcerer's Stone

(Allison Hazlett-Rose) 11/21/2017 1:12 PM EDT
It has been twenty years since we were introduced to "The boy who lived" when J.K. Rowling's first book in the Harry Potter series debuted in the United Kingdom. Originally titled Harry Potter and the Philosopher's Stone the name was later changed to Harry Potter and the Sorcerer's Stone in the United States for ... Read More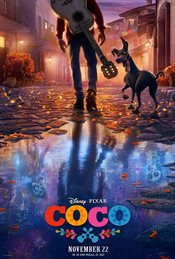 Coco

(Judith Raymer) 11/21/2017 9:53 AM EDT
Directed by Lee Unkrich (Finding Nemo; Monster's Inc.) and Adrian Molina (The Good Dinosaur; Ratatouille), Coco is the latest magic from Disney/Pixar to hit the screen. Coco doesn't just meet then exceed expectations. It excels in every aspect. The story of Coco began five years before it would grace the big screen. ... Read More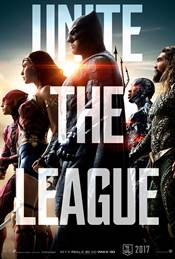 Justice League

(Allison Hazlett-Rose) 11/15/2017 4:58 PM EDT
As the battle rages on between Marvel and DC Comics for domination of the box office, DC is releasing their latest entry, Justice League, just in time for the Thanksgiving season. Based on the popular comic book series, these superheroes form an alliance to battle evil forces. The Justice League first appeared in DC comics in March of 1... Read More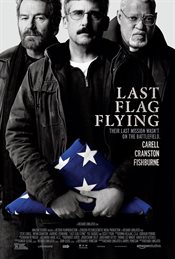 Last Flag Flying



() 11/15/2017 3:06 PM EDT


Take a terrific script, a heart-wrenching story peppered with some humor, three Academy Award-nominated actors and mix them all together. What you get is the recipe for a great film about an uncomfortable subject matter told in a sensitive manner. Such is the tale of Director/writer Richard Linklater's (Before Sunset) new movie, Last Fla... Read More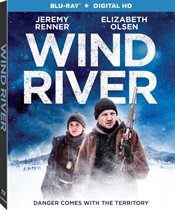 Wind River

(Kaileigh Etheridge) 11/14/2017 11:36 AM EDT
Wind River takes place on a tight-knit Indian Reservation called Wind River where we are introduced to Cory Lambert (Jeremy Renner; The Bourne Legacy), a wildlife officer and outdoor aficionado. While out tracking, he discovers a frozen teenage girl lying in the snow. She is bloodied and barefoot, so it is assume... Read More