Movie Reviews, Digital HD Reviews, and Television Reviews
Reviews By Allison Hazlett-Rose
Here at FlickDirect, our goal is to provide up-to-date reviews on theatrical, home entertainment, and television series. Check out the scoop on upcoming films or programming, and even our take on the classsics from our critics and Roten Tomoatoes Approved,
Allison Rose
.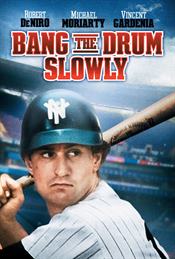 Bang The Drum Slowly

(Allison Hazlett-Rose) 8/26/2018 7:26 PM EST
Robert DeNiro has had an illustrious career spanning over fifty years in which he has portrayed numerous memorable characters. He has been nominated for an Academy Award seven times, winning twice. He is a living legend and is always worth watching whether he is playing a retired father dealing with his son's mental illness, a retir... Read More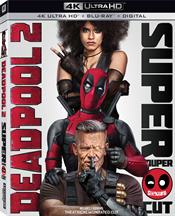 Deadpool 2

(Allison Hazlett-Rose) 8/21/2018 9:54 AM EST
Whether you love him or you hate him…he doesn't really care. He's the Merc with a mouth, the Frozen to your Yentl, the X - Force to your X-Men, the.. well you get the picture. Or do you need me to draw you one? After the incredible worldwide success of Deadpool in 2016, you knew it was inevitable that there would be... Read More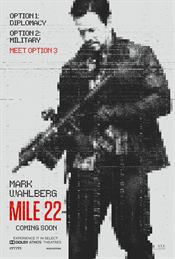 Mile 22

(Allison Hazlett-Rose) 8/16/2018 12:00 PM EST
It's a simple matter of "by the books" numbers. Option one…diplomacy. Option two…military. Option three…Overwatch. What, do you ask, is Overwatch? They are the non-government sanctioned tactical team sent in to do the dirty work when all else fails. They are the ones who use any... Read More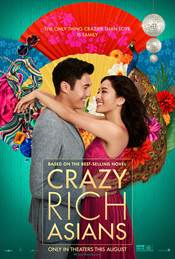 Crazy Rich Asians

(Allison Hazlett-Rose) 8/14/2018 8:37 PM EST
It has been 25 years since there has been a major feature film starring an all-Asian cast and I'm sure there is some social commentary dialogue for the large gap in time between the two films. 1993's The Joy Luck Club is a dreary, serious drama about Asian culture, class discrepancies and honor while this year's Crazy Rich Asians ... Read More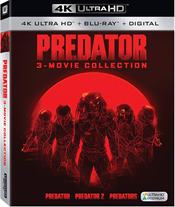 3-Movie Predator Collection

(Allison Hazlett-Rose) 8/14/2018 6:48 PM EST
It's been a little over 30 years since we first watched Alan "Dutch" Schaefer (Arnold Scharwzenegger; Terminator) battle an alien "big game" hunter in the Film Predator. In 1987 The film opened to mixed reviews but has since become a "new classic" and shows up on endless "top 100" lists. Three years... Read More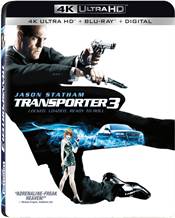 Transporter 3

(Allison Hazlett-Rose) 8/9/2018 10:07 AM EST
In 2002 audiences were introduced to Frank Martin (Jason Statham; Crank) - the quiet, brooding, self-employed transporter. He has a set of rules he doesn't break. One – don't look in the package, two – he doesn't "deal" in people, and three – he works alone. His work is dangerous and he gets paid handsomely f... Read More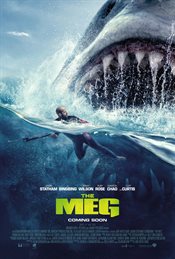 The Meg

(Allison Hazlett-Rose) 8/8/2018 7:01 PM EST
First, we had a giant lizard and then came a gigantic gorilla and now we have a gigantic Shark. Yes, you read that right… one, big ass shark with a whole lot of teeth. Meet Megalodon, or the Meg for short, a prehistoric sea creature thought to be long extinct. Only it isn't and now it has made its way to the surface and is ready to ter... Read More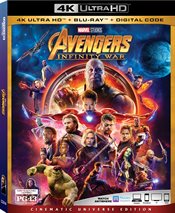 Avengers: Infinity War

(Allison Hazlett-Rose) 8/7/2018 8:47 PM EST
It's been ten years and 18 films in the making. Avengers: Infinity War was one of the most anticipated movies of the Spring 2018 and depending on who you ask, it didn't disappoint. It brought together over 20 Marvel superhero characters and melded all their worlds into the fight to end all fights…the fight for the universe and ha... Read More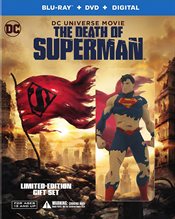 The Death of Superman

(Allison Hazlett-Rose) 8/6/2018 3:46 PM EST
In 1992, DC Comics decided to create a crossover story that saw the Justice League battle Doomsday. However, unlike most of the DC comics, this story didn't end so well for our superhero friends and, shockingly, ended with Superman's demise. While some of the media felt it was nothing more than a publicity stunt, it created a th... Read More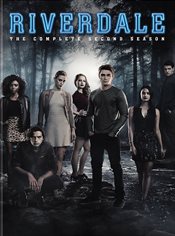 Riverdale: The Complete Second Season

(Allison Hazlett-Rose) 8/6/2018 11:03 AM EST
Riverdale Season One began with a murder and ended with a gunshot so it seems no surprise that Season Two was ripe with violence and one dead body piling up after another. At twenty-two episodes long it offered everything a good nighttime soap opera should have - murders, mysteries, people getting beat up, corruption, wealthy individuals pull... Read More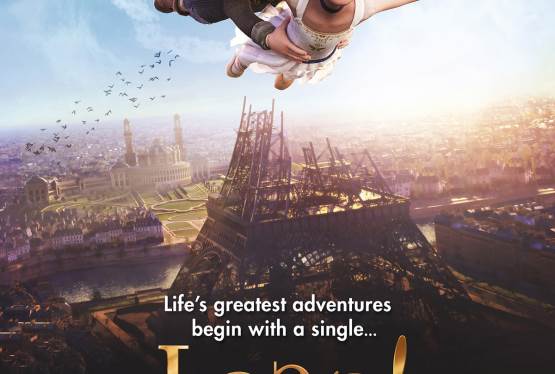 Leap!
WAS: $14.99
NOW: $12.99