Movie Reviews, Digital HD Reviews, and Television Reviews
Here at FlickDirect, our goal is to provide up-to-date reviews on theatrical, home entertainment, and television series. Check out the critical reviews off upcoming films or programming, and even our take on the classsics from our critics Tomatometer-Approved Critic, Allison Rose.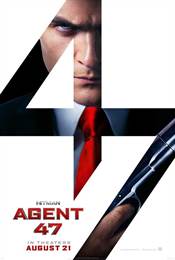 Hitman: Agent 47

(Nathan M Rose) 8/20/2015 4:08 PM EST
Creating a film based on a video game property is a tough sell to audiences. In fact, there have been very few films that financially have accomplished this. Now, this August, 20th Century Fox tries yet again to translate the video game franchise Hitman to the silver screen with Hitman: Agent 47.If you aren't familiar with the Hitman property or Ag... Read More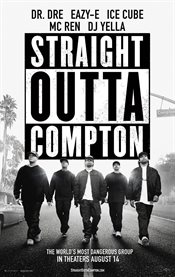 Straight Outta Compton

(Allison Hazlett-Rose) 8/13/2015 11:20 AM EST
The streets of Compton were a hard place to grow up in the 1980s. Guns, gangs, drugs and violence were prevalent, and a young black man was lucky just to stay alive, let alone not go to jail. However, the Compton of the 80's also produced some of the best innovators of rap music in the industry. Straight Outta Compton is the story o... Read More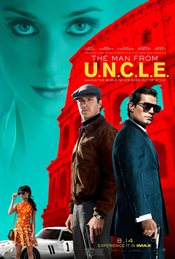 Man From U.N.C.L.E.

(Nathan M Rose) 8/13/2015 10:26 AM EST
The film industry is full of cycles. Every couple of years, a new genre takes over the industry's slate of film releases. One can easily argue that, lately, it has been the superhero/comic book genre. However, another one has slowly crept into the mix in 2015; the spy film.This year has already seen Kingsman: The Secret Service, Mission: Imposs... Read More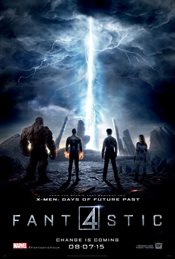 Fantastic Four

(Nathan M Rose) 8/6/2015 10:42 AM EST
Simply stated, Fantastic Four is the best comic book movie of 2015. In a year that brought us very dull offerings from the Marvel/Disney cinematic universe, this little movie puts energy back into the over saturated superhero genre.While the story differs from it's comic book origins, it still works in the film — Reed Richards, ... Read More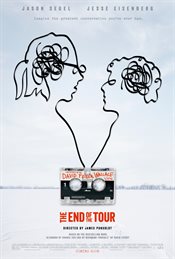 The End of The Tour

(Allison Hazlett-Rose) 7/31/2015 9:55 AM EST
I'm not quite sure how to describe The End of The Tour. So many adjectives come to mind, it's hard to know which ones to choose. The ones that jump out are intense, philosophical, poignant, introspective, intelligent, and slightly depressing.Based on a novel by David Lipsky, it tells the story of Lipsky's five day interview with acc... Read More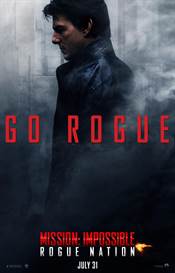 Mission: Impossible Rogue Nation

(Nathan M Rose) 7/29/2015 4:15 PM EST
It has been nineteen years since the first Mission: Impossible film, and, this week, Ethan Hunt (Tom Cruise; Edge of Tomorrow, Top Gun) is back in it's fifth outing, Mission: Impossible Rogue Nation.Things haven't been going so great for Mr. Hunt since we last saw him in Mission: Impossible Ghost Protocol. The IMF (Impossible Missions Force... Read More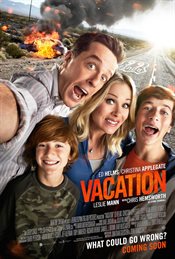 Vacation

(Judith Raymer) 7/28/2015 10:03 AM EST
Once upon a time, my late cousin Alex effortlessly hit comedic treasure (in our small world) forever turning a simple word, pantalones, into an instant trigger for laughter. Similarly (though on a much larger scale of recognition), John Hughes forever changed a simple word...Vacation.Some scenes do push attempts at dark and raunchy a little o... Read More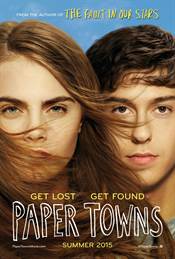 Paper Towns

(Emily Hazlett) 7/24/2015 8:53 AM EST
Paper Towns makes you think about how you are living your life. If this movie teaches you one thing, it's that if we watch from the sidelines and just blend in we become the paper town, with paper people such as ourselves. It dares us to be bigger and live every day as though it's our last.Quentin(Nat Wolff; The Fault In Our Stars) is your average ... Read More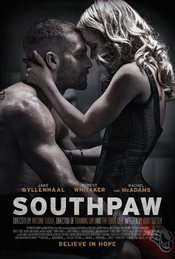 Southpaw

(Nathan M Rose) 7/22/2015 2:53 PM EST
This summer will see its action films be released, as well as a popular animated film. These are the kind of films we have grown to expect over the summer. However, summer 2015 is about take a departure from the usual with the release of the Oscar worthy Southpaw.Originally conceived as an unofficial follow-up to 8 Mile, with Eminem reprising his r... Read More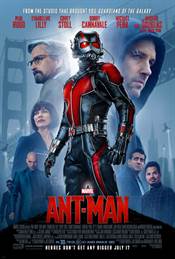 Ant-Man

(Allison Hazlett-Rose) 7/17/2015 9:45 AM EST
Marvel is the juggernaut that won't be stopped. With its recent wave of Comic book hero themed movies, it dominates the theaters, raking in your hard earned dollars. This summer, they once again entice you to suspend disbelief with their latest film, Ant-man.Paul Rudd (I Love You, Man) stars as this most unlikely superhero and take... Read More