Movie Reviews, Digital HD Reviews, and Television Reviews
Reviews By Maureen Buccellato
Here at FlickDirect, our goal is to provide up-to-date reviews on theatrical, home entertainment, and television series. Check out the scoop on upcoming films or programming, and even our take on the classsics from our critics and Rotten Tomatoes Approved,
Allison Rose
.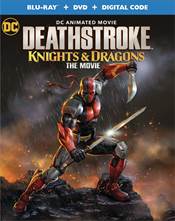 Deathstroke: Knights & Dragons

(Maureen Buccellato) 8/20/2020 9:42 PM EST
"Deathstroke: Knights and Dragons" is an animated feature from the DC Universe. It is based on the series on the CW streamer, CW Seed. Now, this feature film brings us more of a story to the impressive, and deadly, character. Now, this week, you can own this fun and gritty animated movie on Blu-ray. Deathstroke is a super-soldier, w... Read More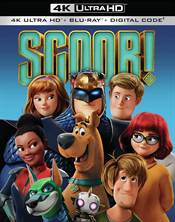 Scoob!

(Maureen Buccellato) 7/23/2020 5:39 PM EST
Scooby-Doo is one of those characters that just stands the test of time. For 51 years this iconic cartoon has been a constant part of our lives. The latest iteration of this lovable pup is Scoob!, which premiered on video on demand May 15, 2020. The film was originally set to debut in theatres but plans changed due to the COVID-19 pandemic.This fil... Read More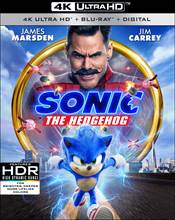 Sonic The Hedgehog

(Maureen Buccellato) 5/19/2020 10:29 AM EST
Back in 1990, Sega decided to release their answer to Super Mario Brothers with a fast, little, blue hedgehog named Sonic. Of course, with all of the remakes and reboots coming out of Hollywood these days, it was only a matter of time before Sonic was brought to life in a live-action movie. Originally slated to be released in late 2019,... Read More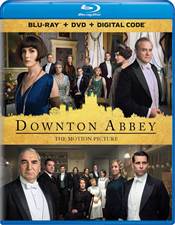 Downton Abbey

(Maureen Buccellato) 12/16/2019 4:07 PM EST
In 2011, Julian Fellows' Downton Abbey splashed onto the PBS scene. Maybe, at first, that doesn't sound all that exciting but the millions of fans of the series will tell you otherwise. We meet the Crawley family in 1912, the day after the sinking of the Titanic. We see the family through all the trials (literally) and tribulations of being... Read More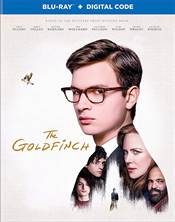 The Goldfinch

(Maureen Buccellato) 12/3/2019 9:38 AM EST
Why is it that the powers that be in Hollywood think that almost every novel should be turned into a major motion picture? Sometimes the outcome is worthy of the original work but more often than not the results are less than stellar. Part of the problem is that novels usually have so many details that movies would need to be several hou... Read More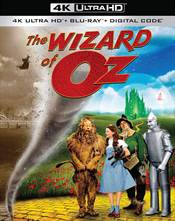 The Wizard of Oz

(Maureen Buccellato) 10/29/2019 12:34 AM EST
In 1939, the world was introduced to what would become arguably the most well-known film of all time, The Wizard of Oz. The film is ingrained in our memories and in our culture being shared from generation to generation. To commemorate the 80th Anniversary of this iconic film, Warner Bros. is releasing the 80th Anniversary Edition 4K Blu-ray.For th... Read More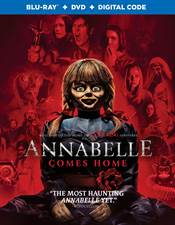 Annabelle Comes Home

(Maureen Buccellato) 10/8/2019 9:40 AM EST
We first met Annabelle in "The Conjuring" series of films, which portray stories from the work of paranormal investigators Ed and Lorraine Warren. In 2014, Annabelle got her own film, followed by a prequel in 2017 titled "Annabelle: Creation". Now, the third film in the franchise, "Annabelle Comes Home", which was rele... Read More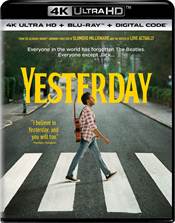 Yesterday

(Maureen Buccellato) 9/23/2019 8:28 PM EST
Everyone knows who The Beatles are. Young or old, you have heard a song of theirs. They are an iconic part of not only music history but a huge part of cultural history. Again, ICONIC. But what if we lived in a world where they didn't exist? What if you were the only person who knew that this prolific band ever existed? Would you use this knowl... Read More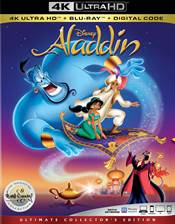 Aladdin

(Maureen Buccellato) 9/10/2019 9:37 AM EST
In the late 1980s and early 1990s, Disney experienced what was called the Disney Rennaissance. During this time, Walt Disney Pictures released what are now classic films including "The Little Mermaid", "Beauty and the Beast", and "The Lion King". In 1992, they also released "Aladdin", based on the class... Read More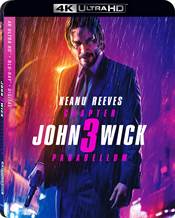 John Wick: Chapter 3 - Parabellum

(Maureen Buccellato) 9/10/2019 9:11 AM EST
In 2014, we were introduced to John Wick, played by Keanu Reeves (The Matrix). Originally, Wick was a former hitman trying to live a more normal life but after his wife died and her last gift to him, a dog, was killed by some Russian mobsters, all bets were off. Wick returns to the life he knows best - the life he excels at to get revenge. The film... Read More