Bill Hader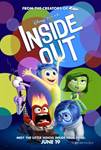 Inside Out (2015)
Based in Headquarters, the control center inside 11-year-old Riley's mind, five Emotions are hard at work, led by lighthearted optimist Joy (voice of Amy Poehler), whose mission is to make sure Riley stays...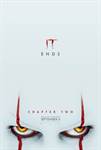 It Chapter Two (2019)
Evil resurfaces in Derry as director Andy Muschietti reunites the Losers Club—young and adult—in a return to where it all began with "It Chapter Two."The film is Muschietti's follow-up to 2017's critically...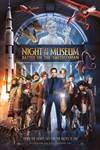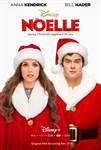 Noelle (2019)
In Disney+'s holiday comedy "Noelle," Kris Kringle's daughter is full of Christmas spirit and holiday fun, but wishes she could do something "important" like her beloved brother Nick, who will take over...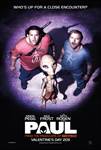 Paul (2011)
Two sci-fi comic geeks embark upon a pilgrimage in a RV to the center of America's UFO heartland: Nevada's infamous Area 51. While in the middle of the desert, the two friends encounter a fugitive...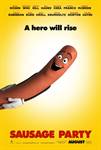 Sausage Party (2016)
Sausage Party, the first R-rated CG animated movie, is about one sausage leading a group of supermarket products on a quest to discover the truth about their existence and what really happens when they...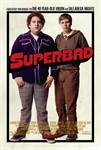 Superbad (2007)
Two co-dependent high school seniors (Hill and Cera) who set out to score alcohol for a party, believing that girls will then hook up with them and they will be ready for college. But as the night grows...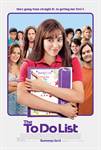 The To Do List (2013)
Loosely inspired by the real-life adventures of first-time writer/director Maggie Carey, "The To Do List" is a heartfelt comedy about close friends and a special summer project. Set in 1993,...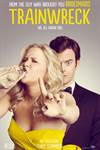 Trainwreck (2015)
No contemporary filmmaker has chronicled the messy human experience with the eye and ear of a comedic cultural anthropologist like Judd Apatow. Hits as varied as those he's directed, like Knocked...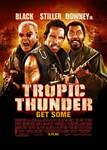 Tropic Thunder (2008)
Tugg Speedman (Ben Stiller), pampered action superstar, sets out for Southeast Asia to take part in the biggest, most-expensive war movie produced. But soon after filming begins, he and his co-stars, Oscar-winner...