Denis Leary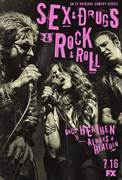 Sex&Drugs&Rock&Roll (2015)
Sex&Drugs&Rock&Roll centers on "Johnny Rock" (Denis Leary), lead singer of a legendary early 90's New York band called The Heathens. Known for living up to their name, the...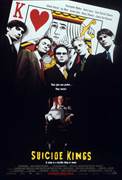 Suicide Kings (1998)
Avery is desperate: his sister has been kidnapped and ransomed for $2,000,000, and his father doesn't have the cash. So Avery and his buddies concoct a bold, semi-suicidal scheme: abduct retired mob...
The Thomas Crown Affair (1999)
Thrill-seeking billionaire Thomas Crown (Brosnan) loves nothing more than courting disaster and winning! So when his world becomes too stiflingly safe, he pulls off his boldest stunt ever: stealing a priceless...