Jada Pinkett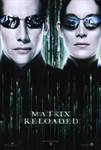 The Matrix Reloaded (2003)
What if the Prophecy is true?What if tomorrow this war could be over? Isn't that worth fighting for? Isn't that worth dying for?Thomas "Neo" Anderson (KEANU REEVES) made a costly decision when he chose...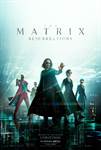 Matrix Resurrections (2021)
From visionary filmmaker Lana Wachowski comes "The Matrix Resurrections," the long-awaited fourth film in the groundbreaking franchise that redefined a genre. The new film reunites original stars...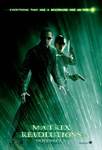 The Matrix Revolutions (2003)
At the stunning conclusion of The Matrix Reloaded, Neo (KEANU REEVES) took another step forward in the quest for truth that began with his journey into the real world at the outset of The Matrix - but...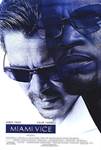 Miami Vice (2006)
Ricardo Tubbs (Jamie Foxx) is urbane and dead smart. He lives with Bronx-born Intel analyst Trudy (Naomie Harris), as they work undercover transporting drug loads into South Florida to identify a group...
Scream 2 (1997)
In the two years that have passed since the fateful events in Woodsboro, newswoman Gale Weathers (Courtney Cox) has written a best-seller, which has been turned into a film starring Tori Spelling as Sidney...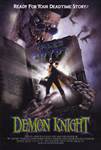 Tales from the Crypt Presents: Demon Knight (1995)
Join the Crypt Keeper as he hosts the first big-screen installment of the TV fight fave, a tale of the battle between good and evil that is simply "gore-geous." A fiendish fellow called "the Collector"...