Search Results For Peter Berg
The Rundown (2003)
The Rock teams up with Seann William Scott for a wildly entertaining action-adventure that Good Morning America's Joel Siegel raves is "One of the year's biggest, most fun movies!" Beck (The Rock) is...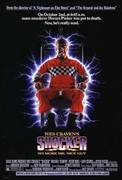 Shocker (1989)
Frightmeister Wes Craven (A Nightmare on Elm Street) creates a new boogieman in Horace Pinker (Mitch Pileggi). All the electric chair does to Horace is turn him into a high-voltage phantom that haunts...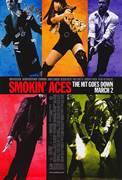 Smokin' Aces (2007)
Sleazy entertainer Buddy 'Aces' Israel (Jeremy Piven) incurs the wrath of crime boss Primo Sparazza when he agrees to testify against the Las Vegas mob. Two FBI agents (Ryan Reynolds, Ray...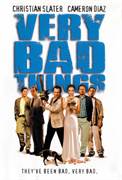 Very Bad Things (1998)
She was the perfect stripper for a bachelor party. There was only one problem... she was dead. Christian Slater, Cameron Diaz, Jon Favreau, Jeremy Piven, Daniel Stern and Leland Orser star in the...