Quentin Tarantino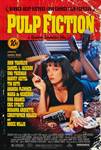 Pulp Fiction (1994)
The film interweaves three tales, told in a circular, fractured manner, which only fully connect by the time the final credits roll. The first story focuses on Vincent Vega (John Travolta) and Jules Winnfield...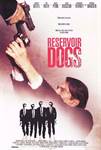 Reservoir Dogs (1992)
A gang of thieves carry out an armed robbery on a Diamond warehouse. The police are after them so quickly that they suspect they have a rat in their company. This film starts right after the robbery, with...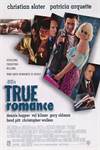 True Romance (1993)
When inexperienced call girl Alabama Whitman (Patricia Arquette) is paid to seduce comic-book-nerd and Elvis fanatic Clarence Worley (Christian Slater), she doesn't xpect to fall for him. But these two...