Chris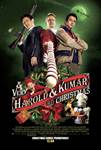 A Very Harold & Kumar Christmas (2011)
Six years after their last adventure, stoner pals Harold (John Cho) and Kumar (Kal Penn) have grown apart and found new friends. As each is busy making holiday preparations, a mysterious package mistakenly...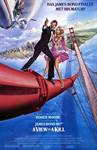 A View to a Kill (1985)
Secret agent 007 must stop a megalomaniacal technology mogul from destroying Silicon Valley in this last appearance by Roger Moore as James Bond. Computer baron Max Zorin (Christopher Walken) is planning...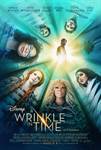 A Wrinkle in Time (2018)
Directed by Ava DuVernay from a screenplay by Jennifer Lee based upon the beloved novel by Madeleine L'Engle, "A Wrinkle in Time" is produced by Jim Whitaker and Catherine Hand with Doug Merrifield serving...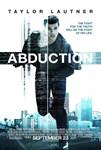 Abduction (2011)
Taylor Lautner explodes on-screen as a young man whose secret past is set to collide with a dangerous reality. After uncovering a deadly lie, Nathan (Lautner) is propelled on a lethal, no-holds barred...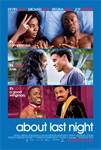 About Last Night (2014)
A modern reimagining of the classic romantic comedy, this contemporary version closely follows new love for two couples as they journey from the bar to the bedroom and are eventually put to the test in...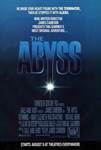 The Abyss (1989)
When a nuclear submarine sinks, a team of divers descends the depths to conduct a rescue mission and to determine the cause. Led by "Bud" Brigman (Ed Harris), the crew includes his estranged wife (Mary...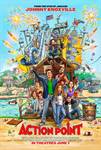 Action Point (2018)
Everyone's favorite daredevil Johnny Knoxville is back to his hilariously painful antics in the upcoming comedy ACTION POINT. Knoxville stars as D.C., the crackpot owner of a low-rent, out-of-control amusement...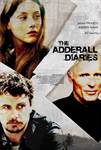 The Adderall Diaries (2016)
James Franco plays Stephen Elliot, a once-successful novelist paralyzed by writer's block and an escalating Adderall dependency, who becomes obsessed with a high-profile murder case as a way to escape...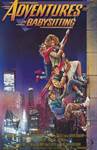 Adventures in Babysitting (1987)
When plans with her boyfriend fall through, high school senior Chris Parker (Elisabeth Shue) ends up babysitting the Anderson kids, Brad (Keith Coogan) and Sara (Maia Brewton) . What should be a quiet...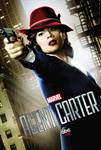 Agent Carter (2015)
It's 1946, and peace has dealt Peggy Carter a serious blow as she finds herself marginalized when the men return home from fighting abroad. Working for the covert SSR (Strategic Scientific Reserve),...