Ed Harris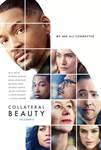 Collateral Beauty (2016)
When a successful New York advertising executive suffers a great tragedy he retreats from life. While his concerned friends try desperately to reconnect with him, he seeks answers from the universe by...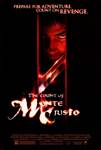 The Count of Monte Cristo (2002)
A young sailor, Edmond Dantes (Jim Caviezel), falsely accused of treason, is imprisoned without trail on an island fortress. He orchestrates an elaborate escape and sets out to discover treasure on the...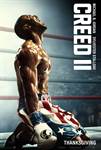 Creed II (2018)
Life has become a balancing act for Adonis Creed. Between personal obligations and training for his next big fight, he is up against the challenge of his life. Facing an opponent with ties to his family's...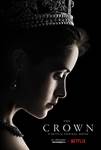 The Crown (2016)
At a time when Britain was recovering from war and her empire was in decline, a young woman took the throne as a matter of duty - not desire.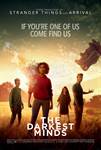 The Darkest Minds (2018)
When teens mysteriously develop powerful new abilities, they are declared a threat by the government and detained. Sixteen-year-old Ruby, one of the most powerful young people anyone has encountered, escapes...
Deliver Us from Evil (2014)
New York police officer Ralph Sarchie (Eric Bana), struggling with his own personal issues, begins investigating a series of disturbing and inexplicable crimes. He joins forces with an unconventional priest...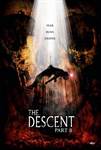 The Descent: Part 2 (2010)
Dazed, bloodied and speechless with trauma, Sarah Carter emerges alone from the Appalachian cave system where the events of The Descent took place. Local sheriff Redmond Vaines forces her back underground...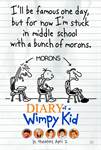 Diary of a Wimpy Kid (2010)
The film is based on the best-selling illustrated novel "Diary of a Wimpy Kid" by Jeff Kinney, the film chronicles the adventures of wisecracking middle school student Greg Heffley over the course...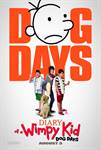 Diary of a Wimpy Kid: Dog Days (2012)
During his summer vacation, "Wimpy Kid" Greg Heffley, the hero of the phenomenally successful book series, hatches a plan to pretend he has a job at a ritzy country club – which fails to keep him away...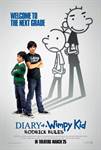 Diary of a Wimpy Kid: Rodrick Rules (2011)
Wimpy Greg Heffley (Zachary Gordon), now in seventh grade, thinks he has it all together. He has mastered middle school and gotten rid of the Cheese Touch. However, Greg's older brother, Rodrick (Devon...