Chris

Happy Gilmore (1996)

39 Fans

Adam Sandler stars as Happy Gilmore in the over-the-top comedy that scores a hole in one for hilarity. After his dream of stardom on the hockey ice melts, Happy Gilmore discovers he has a gift that could bring him glory on the greens. Trouble is, wit...


Hard Rain (1998)

Be the first to check-in

A Weather forecast: rain. Action forecast: Hard Rain, the torrential, excitement-swept thriller featuring a screenplay from the writer of Speed and the on-screen talents of Morgan Freeman (Deep Impact), Christian Slater (Broken Arrow), Randy Quaid (I...


Harold & Kumar Go to White Castle (2004)

1 Fan

Harold & Kumar Go To White Castle takes the buddy comedy genre to mind-altering new "&;highs"&;. Straitlaced, by-the-book Harold (Cho) and his roommate, the rebellious Kumar (Penn), have only one thing in common - a serious case...


Harry Potter and the Chamber of Secrets (2002)

21 Fans

The follow-up to Harry Potter and the Sorcerer's Stone finds young wizard Harry Potter (Daniel Radcliffe) and his friends Ron (Rupert Grint) and Hermione (Emma Watson) facing new challenges during their second year at Hogwarts School of Witchcraf...


Harry Potter and the Prisoner of Azkaban (2004)

11 Fans

In Harry Potter and the Prisoner of Azkaban, Harry, Ron and Hermione, now teenagers, return for their third year at Hogwarts, where they are forced to face escaped prisoner, Sirius Black, who poses a great threat to Harry. Harry and his friends spend...


Harry Potter and the Sorcerer's Stone (2001)

23 Fans

Young Harry Potter has to lead a hard life: His parents have died in a car crash when he was still a baby, and he is being brought up by his Uncle Vernon and Aunt Petunia. For some reason unbeknownst to the bespectacled ten-year-old, the Dursleys let...


Heathers (1989)

Be the first to check-in

At Westburg High, you're either a Heather or a nobody. And while Veronica Sawyer (Winona Ryder) may not be named Heather, she's a Heather in spirit, waging battles in the full-scale popularity war. But just when it all gets to be too much, sh...


Hell or High Water (2016)

15 Fans

In HELL OR HIGH WATER, two brothers, Toby (Chris Pine) and Tanner (Ben Foster), go on a calculated bank robbery spree that puts them on a collision course with a West Texas Ranger (Academy Award©-winner Jeff Bridges) determined to take them down...


Her (2014)

84 Fans

A sensitive and soulful man earns a living by writing personal letters for other people. Left heartbroken after a long love affair ends, Theodore (Joaquin Phoenix) becomes fascinated with a new operating system which reportedly develops into an intui...


Highlander (1986)

1 Fan

Director Russell Mulcahy's film became a paragon of modern action fantasy, giving rise to legions of warrior fans who follow the story of Connor MacLeod (Christopher Lambert),one of the few surviving members of a clan of immortals who've been...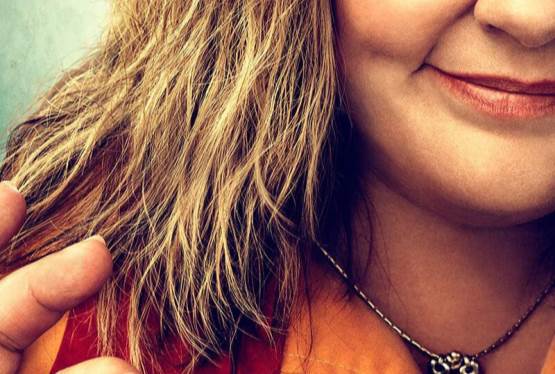 Tammy
WAS: $14.99
NOW: $12.99