Action/Adventure Films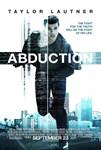 Abduction (2011)
Taylor Lautner explodes on-screen as a young man whose secret past is set to collide with a dangerous reality. After uncovering a deadly lie, Nathan (Lautner) is propelled on a lethal, no-holds barred...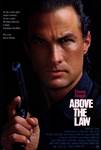 Above The Law (1988)
His smash-'n'-bash screen debut! Steven Seagal shows he's an action hero to reckon with in Above the Law. He plays Nico Toscani, a tough-as-nails Chicago cop who, bounced from the force, dares...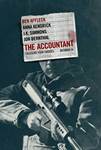 The Accountant (2016)
Christian Wolff (Affleck) is a math savant with more affinity for numbers than people. Behind the cover of a small-town CPA office, he works as a freelance accountant for some of the world's most dangerous...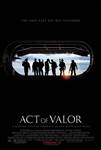 Act of Valor (2012)
An unprecedented blend of real-life heroism and original filmmaking, Act of Valor stars a group of active-duty Navy SEALs in a powerful story of contemporary global anti-terrorism. Inspired by true events,...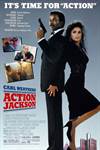 Action Jackson (1988)
Ex-football player Carl Weathers stars in this violent action film as Detroit policeman Jericho Jackson. The dedicated but brutal cop is plunged into nefarious doings concerning a crooked industrialist...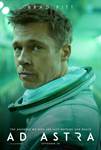 Ad Astra (2019)
Astronaut Roy McBride (Brad Pitt) travels to the outer edges of the solar system to find his missing father and unravel a mystery that threatens the survival of our planet. His journey will uncover secrets...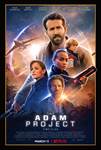 The Adam Project (2022)
A time-traveling pilot teams up with his younger self and his late father to come to terms with his past while saving the future.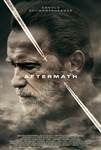 Aftermath (2017)
Two strangers' lives become inextricably bound together after a devastating plane crash. Inspired by actual events, AFTERMATH tells a story of guilt and revenge after an air traffic controller's (Scoot...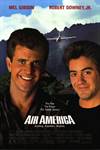 Air America (1990)
Mel Gibson and Robert Downey Jr. are two renegade pilots ensnared in the madness of covert operations over Laos during the Vietnam conflict. They lead the crew of AIR AMERICA, a not-so-secret airline that...
Air Force One (1997)
The fate of the nation rests on the courage of one man. Harrison Ford and Gary Oldman star in two-time Oscar® nominee Wolfgang Petersen's gripping thriller about an uncompromising U.S. President who has...