Comedy Films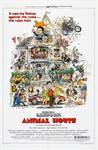 Animal House (1978)
Knowledge is good, but swilling kegs of beer is more fun! Just ask the guys at the Delta House fraternity. Often imitated, but seldom equaled, Animal House spawned a generation of gonzo comedies and launched...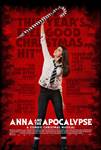 Anna and the Apocalypse (2018)
A zombie apocalypse threatens the sleepy town of Little Haven - at Christmas - forcing Anna and her friends to fight, slash and sing their way to survival, facing the undead in a desperate race to reach...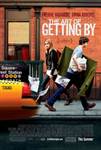 The Art of Getting By (2011)
George, a lonely and fatalistic teen who's made it all the way to his senior year without ever having done a real day of work, is befriended by Sally, a popular but complicated girl who recognizes in him...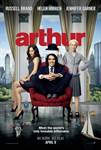 Arthur (2011)
Irresponsible charmer Arthur Bach (Russell Brand) has always relied on two things to get by: his limitless fortune and the good sense of lifelong nanny Hobson (Helen Mirren) to keep him out of trouble....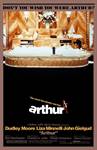 Arthur (1981)
Charming but incessantly intoxicated multimillionaire Arthur Bach (Dudley Moore) stands on the brink of an arranged marriage to properly pedigreed heiress Susan Johnson (Jill Eikenberry), but his heart...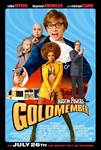 Austin Powers in Goldmember (2002)
Myers takes on numerous roles in this continuing franchise--besides Powers and Dr. Evil, he plays their teen personas in the '50s, reprises Fat Bastard, and adds baddie Goldmember to his repertoire....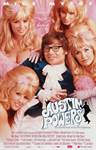 Austin Powers: International Man of Mystery (1997)
Hilarious spoof of '60s spy and babe movies. Groovy '60s spy Austin Powers (Myers) discovers that his arch-enemy, Dr. Evil (Myers again) has frozen himself in order to elude capture, so the swingin' dentally...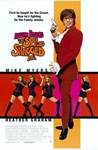 Austin Powers: The Spy Who Shagged Me (1999)
Old snaggle-tooth (Myers) returns and time travels back to 1969 in order to foil his look-alike nemesis, Dr. Evil, who steals Powers' mojo. Myers wisely highlights the not-so-good Dr., along with some...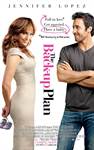 The Back-up Plan (2010)
After years of dating, Zoe (Jennifer Lopez) has decided waiting for the right one is taking too long. Determined to become a mother, she commits to a plan, makes an appointment and decides to go it alone....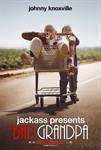 Bad Grandpa (2013)
Eighty-six-year-old Irving Zisman is on a journey across America with the most unlikely companion: his eight-year-old grandson Billy, in "Jackass Presents: Bad Grandpa". This October, the signature Jackass...