Drama/Suspense Films

Born on The Fourth of July (1990)

Be the first to check-in

Tom Cruise delivers a riveting and unforgettable portrayal of Vietnam veteran Ron Kovic in Oliver Stone's Academy Award®-winning masterpiece. Based on a true story, the acclaimed film follows the young Kovic from a zealous teen who eagerly volunteers...


Bounce (2000)

Be the first to check-in

As a partner in LA's hippest advertising agency, Buddy Amaral (BEN AFFLECK) makes things happen. Fearlessly confident and wildly charming, his clients love him, and thanks to his killer good looks, so does every woman he meets. Life smiles on Bud...


Boy Erased (2018)

25 Fans

"Boy Erased" tells the story of Jared (Hedges), the son of a Baptist pastor in a small American town, who is outed to his parents (Kidman and Crowe) at age 19. Jared is faced with an ultimatum: attend a conversion therapy program –...


The Boy Next Door (2015)

557 Fans

Jennifer Lopez leads the cast in The Boy Next Door, a psychological thriller that explores a forbidden attraction that goes much too far. Directed by Rob Cohen (The Fast and the Furious) and written by Barbara Curry, the film also stars Ryan Guzman,...


Breaking In (2018)

69 Fans

Next Mother's Day, Gabrielle Union stars as a woman who will stop at nothing to rescue her two children being held hostage in a house designed with impenetrable security. No trap, no trick and especially no man inside can match a mother with a...


Breakthrough (2019)

2 Fans

When Joyce Smith's son John falls through an icy lake, all hope seems lost. But as John lies lifeless, Joyce refuses to give up, and her steadfast belief inspires those around her to pray for his recovery. Based on the incredible true story of...


Brick Mansions (2014)

460 Fans

In a dystopian Detroit, abandoned brick mansions left from better times now house only the most dangerous criminals. Unable to control the crime, the police constructed a colossal containment wall around this area to protect the rest of the city. For...


Bridge of Spies (2015)

390 Fans

A dramatic thriller set against the backdrop of a series of historic events, DreamWorks Pictures/Fox 2000 Pictures' "Bridge of Spies" tells the story of James Donovan, a Brooklyn lawyer who finds himself thrust into the center of th...


Broken City (2013)

230 Fans

In a broken city rife with injustice, ex-cop Billy Taggart (Mark Wahlberg) seeks redemption--and revenge--after being double-crossed and then framed by its most powerful figure, the mayor (Russell Crowe). Billy's relentless pursuit of justice, ma...


Broken Vows (2016)

9 Fans

In this chilling sexy thriller, Tara (Jaimie Alexander, TV's Blind Spot) finds her life unraveling after hooking up with bartender Patrick (Wes Bentley, The Hunger Games) on her bachelorette party in New Orleans. Patrick becomes obsessed with Tar...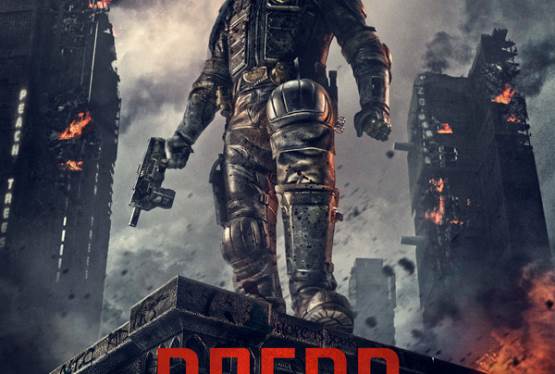 Dredd
WAS: $12.99
NOW: $9.99