. Al Reinert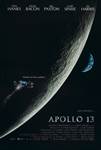 Apollo 13 (1995)
Stranded 205,000 miles from Earth in a crippled spacecraft, astronauts Jim Lovell (Hanks), Fred Haise (Paxton) and Jack Swigert (Bacon) fight a desperate battle to survive. Meanwhile, at Mission Control,...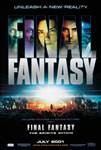 Final Fantasy: The Spirits Within (2001)
The year is 2065 AD. The Earth is infested with alien spirits, and mankind faces total extinction. Led by a strange dream and guided by her mentor, Dr. Sid, scientist Aki Ross struggles to collect eight...