Alex Vincent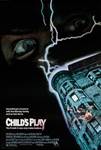 Child's Play (1988)
When serial killer Charles Lee Ray is mortally wounded in a police shoot-out, he uses a voodoo spell to transfer his soul into Chucky, a Good Guys doll. Andy receives the doll as a birthday gift, and Chucky...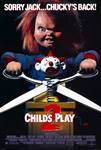 Child's Play 2 (1990)
Chucky's back! The notorious killer doll with the satanic smile comes back to life in this new chapter depicting the terrifying struggle between young Andy Barclay (Alex Vincent) and the demonic doll attempting...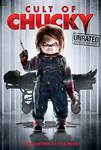 Cult of Chucky (2017)
Confined to an asylum for the criminally insane for the past four years, Nica (Dourif) is wrongly convinced that she, not Chucky, murdered her entire family. But when her psychiatrist introduces a new...