Alyssa Milano
Alvin and the Chipmunks: Chipwrecked (2011)
The vacationing Chipmunks and Chipettes are turning a luxury cruise liner into their personal playground, until they become 'chipwrecked' on a remote island. As the 'Munks and Chipettes try various schemes...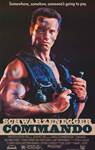 Commando (1984)
Col. John Matrix (Arnold Schwarzenegger), the former leader of a special ops team, is vaulted back into action to save his young daughter (Alyssa Milano) who has been kidnapped. Her life is threatened...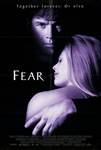 Fear (1996)
When 16-year-old Nicole Walker (Reese Witherspoon) meets 23-year-old David McCall (Mark Wahlberg) at a Seattle nightclub, she falls in love. David is exciting and charming, and despite the wide age gap,...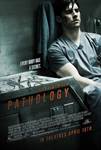 Pathology (2008)
Some say that Pathology is a window to God. As doctors, they see the perversion and corruption of the flesh by all means unnatural...by violence...by toxin...by madness...to determine the cause of death....