Anna Chancellor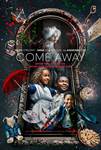 Come Away (2020)
In this imaginative origin story of two of the most beloved characters in literature – Peter Pan and Alice in Wonderland - eight-year-old Alice (Keira Chansa), her mischievous brother Peter (Jordan A....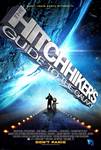 The Hitchhiker's Guide to the Galaxy (2005)
Arthur Dent (Martin Freeman) is trying to prevent his house from being bulldozed when his friend Ford Prefect (Mos Def) whisks him into outer space. It turns out Ford is an alien who has just saved Arthur...