Annette O'Toole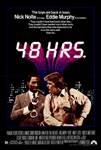 48 Hrs. (1982)
Nick Nolte and Eddie Murphy make one of the most unusual and entertaining teams ever in Walter Hill's roller-coaster thriller, 48 Hrs. Nolte is a rough-edged cop after two vicious cop-killers. He can't...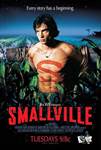 Smallville (2001)
This wildly popular fantasy series recounts the adventures of Kansas teen Clark Kent, who uses his still-emerging superpowers to fight crime even as he copes with the normal growing pains of adolescence,...
Superman III (1983)
After Superman: The Movie's epic storytelling and Superman II's awesome battles, how could the first two hits be topped? In Superman III, meet Gus Gorman (Richard Pryor), a half-witted computer...