Anthony Head
Buffy The Vampire Slayer (1997)
Buffy Summers, (Sarah Michelle Gellar), seems like a typical teenager dealing with the run-of-the-mill adolescent frustrations ... except she's also a vampire slayer, preordained to slay the evil in the...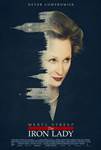 The Iron Lady (2011)
Meryl Streep (IT'S COMPLICATED, DOUBT, MAMMA MIA!) gives an OSCAR®-winning performance as Margaret Thatcher in this surprising and intimate portrait of the first and only female Prime Minster of...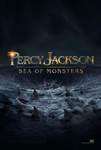 Percy Jackson: Sea of Monsters (2013)
Based on the best-selling series by Rick Riordan, Percy Jackson, the son of Poseidon, continues his epic journey to fulfill his destiny, as he teams with his demigod friends to retrieve the Golden Fleece,...