Arielle Kebbel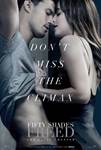 Fifty Shades Freed (2018)
Believing they have left behind shadowy figures from their past, newlyweds Christian and Ana fully embrace an inextricable connection and shared life of luxury. But just as she steps into her role as Mrs....
The Grudge 2 (2006)
In Tokyo, a young woman (Tamblyn) is exposed to the same mysterious curse that afflicted her sister (Gellar). The supernatural force, which fills a person with rage before spreading to its next victim,...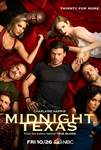 Midnight, Texas (2017)
Welcome to a place where being normal is really quite strange. From Niels Arden Oplev, the visionary director of "Mr. Robot," and based on the hit book series from author Charlaine Harris ("True Blood"),...