Barbara Harris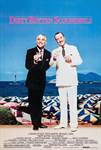 Dirty Rotten Scoundrels (1988)
Freddy Benson, a con(fidence) man, lives off women by waking their compassion with shocking stories about his fake fate. One day in beautiful Beaumont sur Mer, he meets Lawrence Jamieson, who shares the...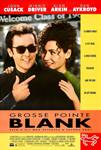 Grosse Pointe Blank (1997)
Charming and proficient as a hired gun, Martin Q. Blank (Cusak) has established a lucrative business, specializing in assassinations. Although extremely successful, he begins to realize that his life still...