Barry Levinson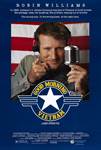 Good Morning, Vietnam (1987)
A new Disc Jockey is shipped from Crete to Vietnam to bring humor to Armed Forces Radio. He turns the studio on it's ear and becomes wildly popular with the troops but runs afoul of the middle management...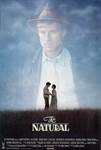 The Natural (1984)
Nothing was going to stop Roy Hobbs from fulfilling his boyhood dream of baseball superstardom. Robert Redford stars in this inspiring fable that begins when 14-year-old Hobbs (Redford) fashions a powerful...
Rain Man (1988)
Following the death of their father, Charlie Babbitt (Tom Cruise, Valkyrie) discovers he has an autistic brother named Raymond (Dustin Hoffman, Tootsie) and now the two are on the cross-country trip of...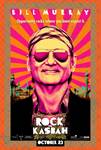 Rock the Kasbah (2015)
ROCK THE KASBAH is the story of "Richie Vance," a has-been rock manager who takes his last remaining client on a USO tour of Afghanistan. When Richie finds himself in Kabul, abandoned, penniless...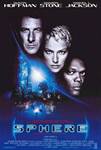 Sphere (1998)
Terrifying underwater action-thriller! Superstars Dustin Hoffman, Sharon Stone and Samuel L. Jackson star in this thrilling adaptation of the Michael Crichton ("Jurassic Park," "Disclosure")...