Bob Fisher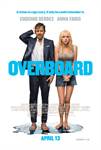 Overboard (2018)
A spoiled playboy from one of Mexico's wealthiest families falls overboard off his yacht. He's then convinced by a single, working-class mom that he's her husband. Gender-swapped remake of...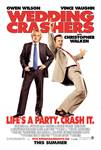 Wedding Crashers (2005)
John Beckwith (Wilson) and Jeremy Grey (Vaughn), Washington D.C.'s top divorce mediators and lifelong best friends, have never met a wedding they couldn't charm their way into. Guided by a secret...