Brian Tyree Henry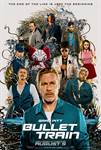 Bullet Train (2022)
In Bullet Train, Brad Pitt stars as Ladybug, an unlucky assassin determined to do his job peacefully after one too many gigs gone off the rails. Fate, however, may have other plans, as Ladybug's latest...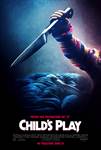 Child's Play (2019)
Lars Klevberg (Polaroid) directs from Tyler Burton Smith's (Kung Fury, Quantum Break video game) screenplay based on the original motion picture. Starring Aubrey Plaza (Ingrid Goes West, Legion,...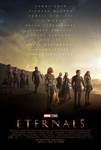 Eternals (2021)
Marvel Studios' Eternals features an exciting new team of Super-Heroes in the Marvel Cinematic Universe, ancient aliens who have been living on Earth in secret for thousands of years. Following the events...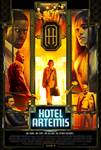 Hotel Artemis (2018)
Set in riot-torn, near-future Los Angeles, HOTEL ARTEMIS is an original, high-octane action-thriller starring Jodie Foster as The Nurse, who runs a secret, members-only hospital for criminals. Jodie Foster...
If Beale Street Could Talk (2018)
Academy Award-winning writer/director Barry Jenkins' first film since the Best Picture Oscar-winning Moonlight is If Beale Street Could Talk, his adaptation of James Baldwin's novel...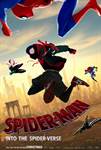 Spider-Man: Into The Spider-Verse (2018)
Phil Lord and Christopher Miller, the creative minds behind The Lego Movie and 21 Jump Street, bring their unique talents to a fresh vision of a different Spider-Man Universe, with a groundbreaking visual...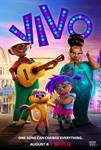 Vivo (2021)
From Netflix and Sony Pictures AnimaFrom Netflix and Sony Pictures Animation — the studio that brought you Oscar winner Spider-Man: Into the Spider-Verse and this year's critically acclaimed blockbuster...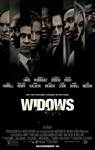 Widows (2018)
From Academy Award®-winning director Steve McQueen ("12 Years a Slave") and co-writer and bestselling author Gillian Flynn ("Gone Girl") comes a blistering, modern-day...