Bruce Feirstein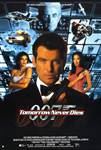 Tomorrow Never Dies (1997)
The Carver Media Group Network seems to know the news even before it happens. It's up to James Bond to find out how and why.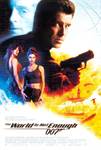 The World Is Not Enough (1999)
When the suave Agent 007 (Pierce Brosnan) is assigned to protect a beautiful billionaire oil heiress (Sophia Marceau), he is catapulted into a passionate, adrenaline-charged adventure against one of his...