Cara Buono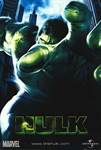 Hulk (2003)
The larger-than-life Marvel Superhero, 'The Hulk' explodes onto the big screen! After a freak lab accident unleashes a genetically enhanced, impossibly strong creature, a terrified world must marshal...
Let Me In (2010)
Chloe Moretz (Hit Girl from Kick-Ass) stars as Abby, a secretive 12-year old girl, who moves next door to Owen (Kodi Smit-McPhee, The Road). Owen is a social outcast who is viciously bullied at school...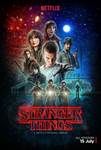 Stranger Things (2016)
A love letter to the '80s classics that captivated a generation, Stranger Things is set in 1983 Indiana, where a young boy vanishes into thin air. As friends, family, and local police search for answers,...