Catherine Hicks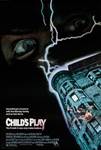 Child's Play (1988)
When serial killer Charles Lee Ray is mortally wounded in a police shoot-out, he uses a voodoo spell to transfer his soul into Chucky, a Good Guys doll. Andy receives the doll as a birthday gift, and Chucky...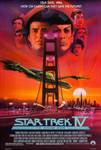 Star Trek IV: The Voyage Home (1986)
It's the 23rd century, and a mysterious alien power is threatening Earth by evaporating the oceans and destroying the atmosphere. In a frantic attempt to save mankind, Kirk and his crew must time travel...