Cedric the Entertainer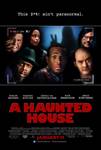 A Haunted House (2013)
In an outrageous send up of the Paranormal Activity movies, The Devil Inside and other "found footage" movies, A HAUNTED HOUSE features young couple Malcolm (Marlon Wayans) and Kisha (Essence...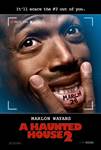 A Haunted House 2 (2014)
Crossing new lines and breaking old barriers, A HAUNTED HOUSE 2 is the sequel to the hilarious box-office hit starring Marlon Wayans as Malcolm who, after exorcising the demons of his ex, is starting fresh...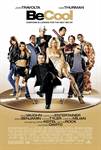 Be Cool (2005)
Be Cool is the wildly hilarious tale about a gangster turned music mogul and what it takes to be number one with a bullet. When Chili Palmer (Travolta) decides to try his hand in the music industry, he...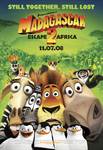 Madagascar: Escape 2 Africa (2008)
All the loveable characters are back -- Alex the lion, Marty the zebra, Melman the giraffe and Gloria the hippo, King Julien, Maurice and the penguins -- in "Madagascar: The Crate Escape." Left...