Charles Napier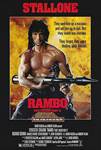 Rambo: First Blood Part II (1985)
Although the Vietnam War is officially over, Rambo remains the perfect fighting machine. But his survival skills are tested with a vengeance on a top-secret mission that takes himback to the jungles of...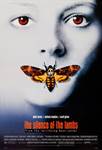 Silence Of The Lambs (1991)
Jonathan Demme's frightening psychological thriller, based on Thomas Harris's bestseller, is about an FBI agent (Jodie Foster) who tries picking the brain of an intelligent psychopath/cannibal Dr. Hannibal...