Charlie Kaufman
Alvin and the Chipmunks: Chipwrecked (2011)
The vacationing Chipmunks and Chipettes are turning a luxury cruise liner into their personal playground, until they become 'chipwrecked' on a remote island. As the 'Munks and Chipettes try various schemes...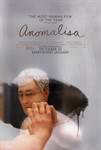 Anomalisa (2015)
Michael Stone, husband, father and respected author of 'How May I Help You Help Them?' is a man crippled by the mundanity of his life. On a business trip to Cincinnati, where he's scheduled...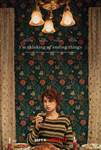 I'm Thinking of Ending Things (2020)
Despite second thoughts about their relationship, a young woman (Jessie Buckley) takes a road trip with her new boyfriend (Jesse Plemons) to his family farm. Trapped at the farm during a snowstorm with...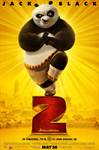 Kung Fu Panda 2 (2011)
Po is now living his dream as The Dragon Warior, protecting the Valley of Peace alongside his friends and fellow kung fu masters, The Furious Five – Tigress, Crane, Mantis, Viper and Monkey. But...