Charlotte Gainsbourg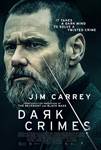 Dark Crimes (2018)
When police officer Tadek (Jim Carrey) finds similarities between an unsolved murder and a crime outlined in a book by famed writer Krystov Kozlov, Tadek begins to track Kozlov and his girlfriend, a mysterious...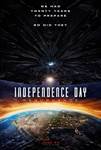 Independence Day: Resurgence (2016)
We always knew they were coming back. After INDEPENDENCE DAY redefined the event movie genre, the next epic chapter delivers global spectacle on an unimaginable scale. Using recovered alien technology,...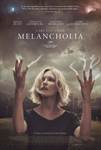 Melancholia (2011)
In this beautiful movie about the end of the world, Justine (Kirsten Dunst) and Michael (Alexander Skarsgård) are celebrating their marriage at a sumptuous party in the home of her sister Claire...
The Snowman (2017)
Michael Fassbender (X-Men series), Rebecca Ferguson (Mission: Impossible—Rogue Nation), Charlotte Gainsbourg (Independence Day: Resurgence), Val Kilmer (Heat) and Academy Award® winner J.K. Simmons...