Chris Henchy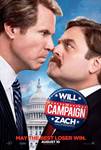 The Campaign (2012)
When long-term congressman Cam Brady (Will Ferrell) commits a major public gaffe before an upcoming election, a pair of ultra-wealthy CEOs plot to put up a rival candidate and gain influence over their...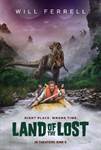 Land of The Lost (2009)
Will Ferrell stars as has-been scientist Dr. Rick Marshall, sucked into one and spat back through time. Way back. Now, Marshall has no weapons, few skills and questionable smarts to survive in an alternate...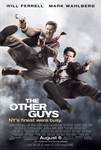 The Other Guys (2010)
Will Ferrell and Mark Wahlberg star as cops in this comedy directed by Adam McKay and co-written by McKay and Land of the Lost scribe Chris Henchy. Dwayne Johnson, Samuel L. Jackson, and Steve Coogan co-star....