Chris Sarandon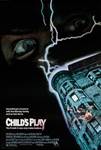 Child's Play (1988)
When serial killer Charles Lee Ray is mortally wounded in a police shoot-out, he uses a voodoo spell to transfer his soul into Chucky, a Good Guys doll. Andy receives the doll as a birthday gift, and Chucky...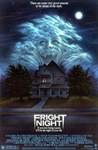 Fright Night (1985)
For young Charlie Brewster, nothing could be better than an old horror movie late at night. Two men move in next door, and for Charlie with his horror movie experience, there can be no doubt that their...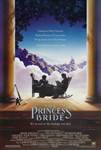 The Princess Bride (1987)
A modern update of the basic fairy tale crammed with all the cliches, this adventurously irreverent love story centers around beautiful maiden Buttercup (Wright Penn) and her young swain Westley (Elwes)...
Safe (2012)
A second-rate cage fighter on the mixed martial arts circuit, Luke Wright lives a numbing life of routine beatings and chump change...until the day he blows a rigged fight. Wanting to make an example of...